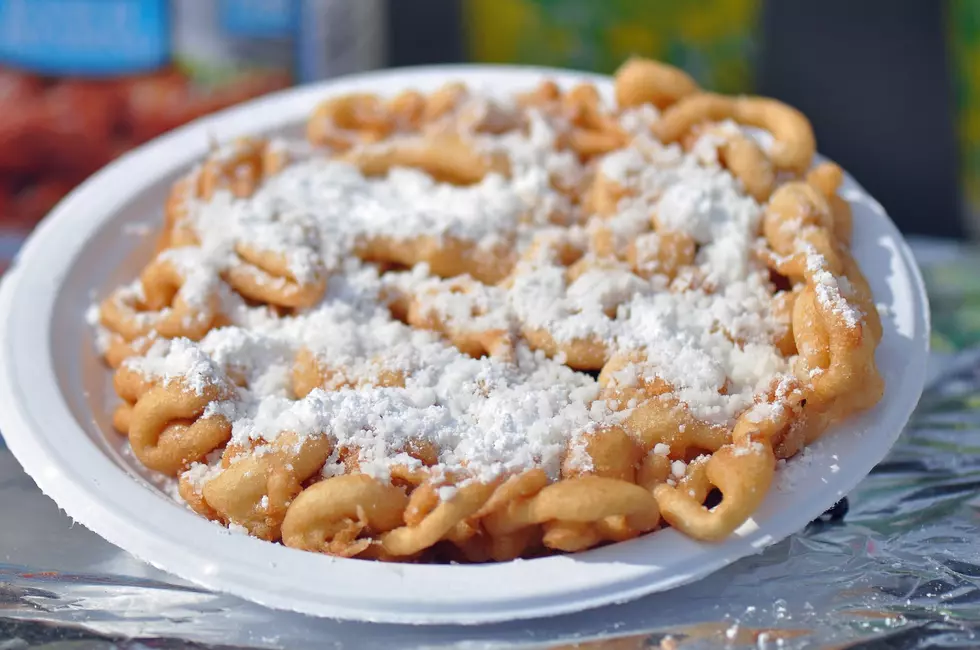 Starbucks Has Created a New Funnel Cake Frappuccino
Thinkstock
If you simply can't wait to enjoy some classic fair food this summer, Starbucks might be the answer! According to a new article from Food & Wine, Starbucks has just released their 2021 summer menu, and it features the first brand new Frappuccino flavor in THREE years. It's called the Strawberry Funnel Cake Frappuccino, and it looks as good as it sounds!
The Starbucks website says the new Frappuccino consists of "funnel cake–flavored syrup blended with coffee, milk and ice, layered with strawberry puree, whipped cream and powdered-sugar-funnel-cake pieces." It adds that the new beverage was "inspired by a nostalgic flavor reminiscent of carefree summer moments." I don't know about you, but it's been a looooong time since I last enjoyed a funnel cake. Is it time for the Great Jones County Fair yet?!
The Strawberry Funnel Cake Frappuccino is officially available now at Starbucks locations across the U.S. for a limited time. But, if you'd rather have a REAL funnel cake, you should know that Americana Concessions is currently camped out over in the parking lot at Lindale Mall! In addition to funnel cakes, they also have other classic fair foods like footlong corndogs, deep-fried candy bars, nachos, tenderloins, bacon cheese fries, and more. They're open Tuesday through Friday from 11 a.m. to 6 p.m. until at least the end of the month.
Funnel cakes are great, but if I had to choose a favorite fair food, it would probably be butterfly chips smothered in cheese or elephant ears, which are difficult to find here in Iowa! What's your favorite fair food? Let us know in the comments!
Amazing Fried Cheese in Eastern Iowa