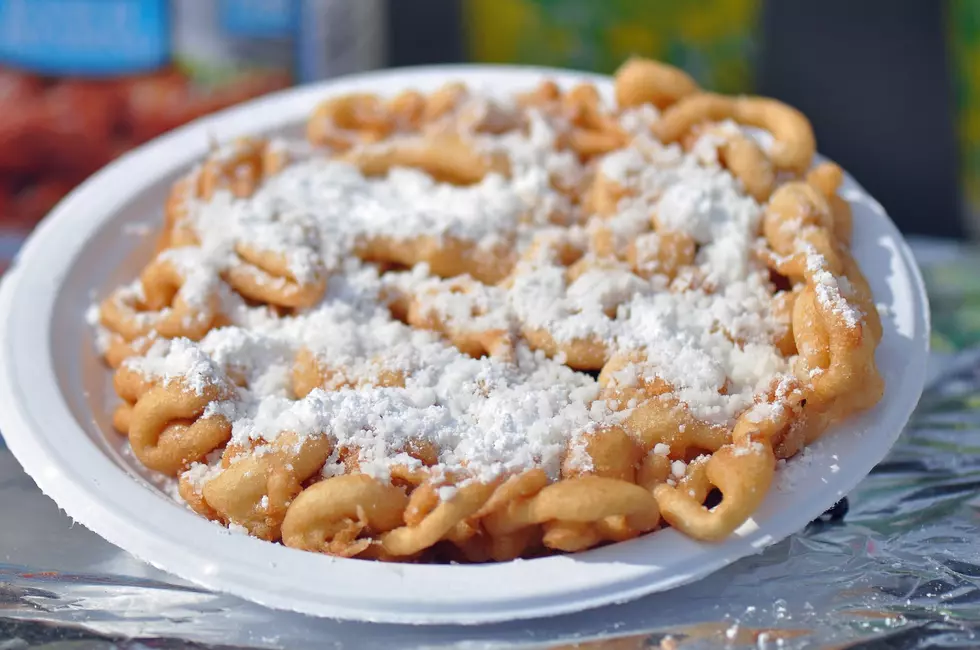 Three More Iowa State Fair Food Weekends are Happening This Fall
Thinkstock
We may not have been able to attend the Iowa State Fair this year, but at least we can get a little taste of it! According to the Des Moines Register, the Iowa State Fair is going to be hosting three more 'Taste of the Fair' weekends this fall!
Like almost every other big summer event, the 2020 Iowa State Fair was canceled thanks to COVID-19. Fair officials knew that Iowans would be missing all the deep-fried, delicious food that the fair is famous for, so they decided to host a couple of 'Taste of the Fair' weekends back in July and August. They must have been successful, because now three more of those events are scheduled for the fall!
Food vendors will be set up on the Grand Concourse September 25th through 27th, October 2nd through 4th, and October 9th through 11th. The hours are:
Friday from 4 to 8 p.m.
Saturday from 11 a.m. to 8 p.m.
Sunday from 11 a.m. to 6 p.m.
As far as safety goes, guests are encouraged to wear masks, and hand sanitizer will be available. An Iowa State Fair Instagram post says:
"Following social distancing guidelines, you'll be able to easily drive through the main gates (off Grand Ave. and University Ave.), park on the grounds and walk right up to your favorite food stands. No cars will be allowed on the Grand Concourse itself for safety reasons.
"Parking is available in the Elwell Family Food Center parking lot, behind the Varied Industries Building, in the North parking lot, or in the Midway/Thrill Ville area."
Confirmed vendors for the 'Taste of the Fair' weekends include:
The All American Grill
Applishus
Barksdale's State Fair Cookie Factory
Bauder's Ice Cream
Brad & Harry's Cheese Curds
Buni's Cinnamon Rolls
Campbell's Boss Hog Stand
Chicken City
Completely Nuts
Deep Fried Twinkies, Oreo Cookies, & Candy Bars
Dipped in Chocolate
El Slider Loco
Fyfe's State Fair Grinders and Pizza Bread
Grater Taters
Hardenbrook's Tot-Chos & Turkey Legs
Iowa Honey Producers Association
Koepp's Nut Rolls
McConnell's Elephant Ears & Funnel Cakes
Patinella's Gyros
Pickle Dawg and Footlongs
Tortilla 911
Waffle Chix
Pioneer Wagon
You can check out a full list of vendors and their menu items HERE.
GOOD or GROSS? Five Oreo Flavors Inspired by Cedar Rapids