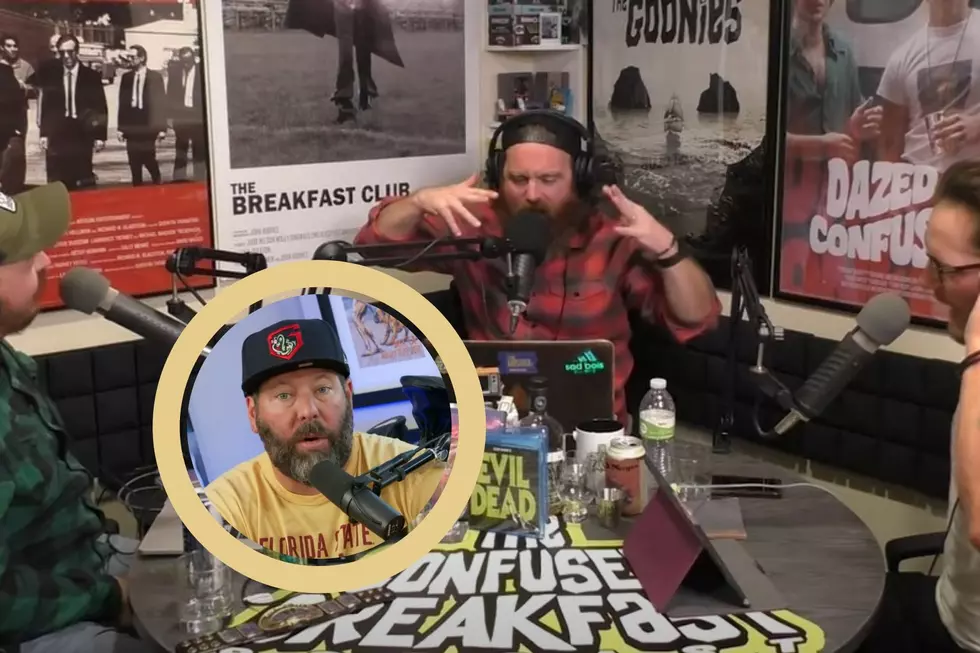 Some Iowa Podcasters Were Featured on a Famous Comedian's Podcast
Confused Breakfast/Bertcast, YouTube
It was a big week for three guys from Eastern Iowa! The members of the Confused Breakfast podcast were invited to be on comedian Bert Kreischer's Bertcast in LA.
Confused Breakfast is a local podcast hosted by three local guys: AJ Vens, Sean Prior, and Mike Schulte. You may recognize Mike as the drummer of the popular band The Pork Tornadoes. The podcast isn't about music, through. It's all about movies! The official website describes it as:
"A nostalgic journey back to the movie rental store era and the amazing movies from our childhood that we all know and love. With the benefit of 20+ years of hindsight, we revisit and dissect these classic movies to see if they still hold up."
The most recent episodes of Confused Breakfast have focused on The Evil Dead (1981), The Lost Boys (1987), and Road House (1989), although they already have over 100 episodes in their library! The podcast has rave reviews, with 4.9 stars on both Apple Podcasts and Spotify.
Apparently, one of the many fans of Confused Breakfast is comedian Bert Kreischer. He discovered the podcast on TikTok a while back, and he likes it so much that he invited the guys to be on his own podcast! Mike Schulte wrote on social media:
"Bert Kreischer, The Machine himself, is a fan of my podcast, Confused Breakfast and invited us out to Los Angeles to be guests on his podcast. We talked about movies for 3.5+ hours and laughed so hard that our sides hurt. He is a cool as you think and has a magnetic personality in person! The episode came out today!
This is a huge deal because he has 10+ Million listeners/subscribers. Pretty nuts for some boys from Iowa."
Mike, Sean, and AJ are featured on episode 542 of  the Bertcast, which is available on all major podcast apps and YouTube (featured below). Be sure to give it a listen to help support our local Iowans!
Popular Child Stars From Every Year
Below,
Stacker
sifted through movie databases, film histories, celebrity biographies and digital archives to compile this list of popular pint-sized actors from 1919 through 2021.
Fun Places in Iowa to Check Out With the Family This Fall
Whether you want to stay close to home here in Eastern Iowa or take a little road trip, there are plenty of places to visit with the family this fall! Here are a few of your options!