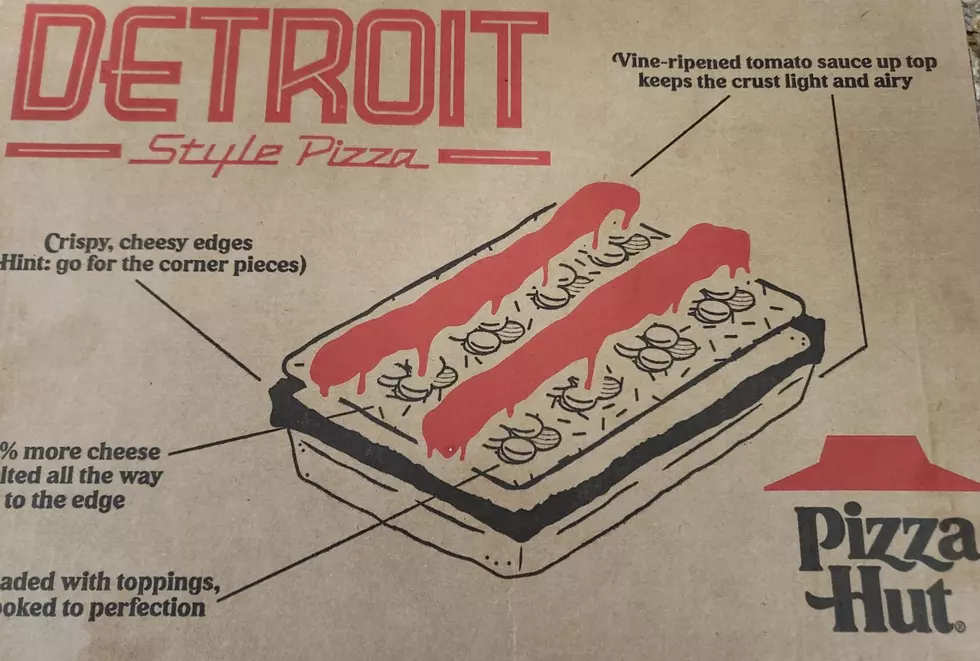 Should You Try the New 'Detroit' Style Pizza from Pizza Hut?
Ryan Brainard
Let me start things off here with an honest admission about how I feel about Pizza Hut. I don't often order their pizza. However, we do often order their wings and garlic knots because our kids absolutely love them! And those items are both on their value menu which I greatly appreciate. So when I saw the first ads for their new 'Detroit' style pizza, I thought perhaps this would be the pie that got Pizza Hut back into my good graces.
First of all, lets start of with what is the definition of 'Detroit' style pizza. Wikipedia defines it as a rectangular cut pizza topped with Wisconsin brick cheese, and the sauce on top of the toppings, instead of directly on the crust. When done properly, it is a taste sensation. The cheese bakes all the way out to the edge of the crust and you get that caramelized taste that makes the pizza. So how did Pizza Hut do with theirs? Well, first lets take a look at the presentation.
I have to tell you, I was reasonably impressed by what I saw when I opened the box. First of all, this is a rectangle, but it is a bit smaller than I thought it would be. But it had the cheese baked out to the edge of the crust, and the sauce was on top of the toppings. We ordered a standard pepperoni to try. I guess I'm not sure why the used the small pepperoni on the pizza. Some of them were almost burnt they were cooked so much. Overall, not a bad looking pizza.
The taste? Meh. I did love all the cheese they put on the pizza, and the crust tasted O.K. But the sauce just isn't up to par. And when you're talking a Detroit style pizza, its all about the sauce! It just tasted too generic for me. Its probably the same sauce they use on every other pizza, which is part of the problem.
If you want to experience a true Detroit style pizza, this shouldn't be your first venture. But if you want to try something different on a random weeknight then sure, give it a whirl. Just a C for me.
Enter your number to get our free mobile app
Iowa's 10 Most Popular Fast-Food Restaurants