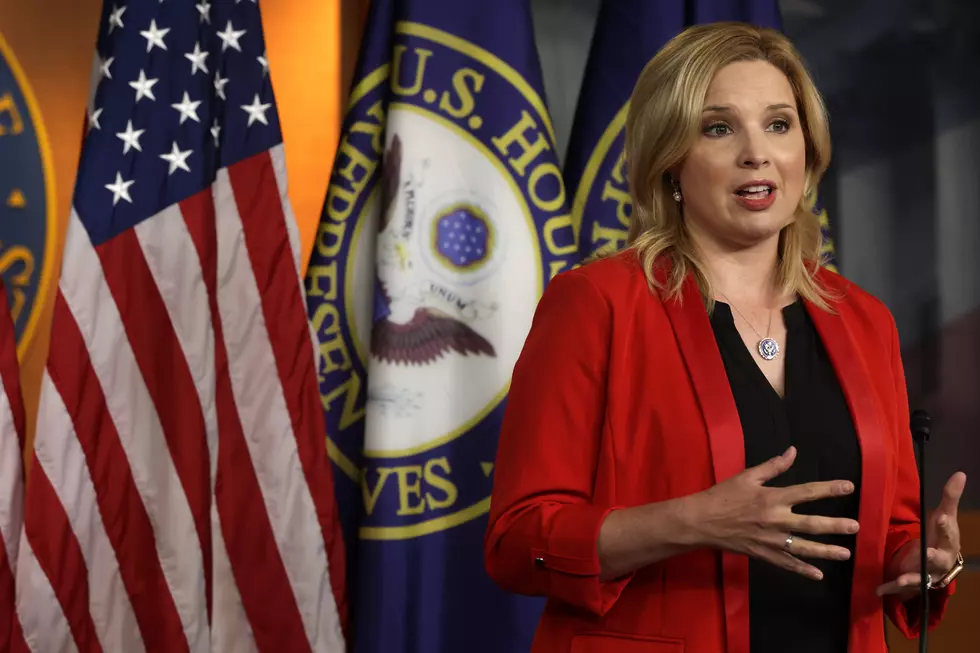 Rep. Ashley Hinson Hospitalized in Cedar Rapids
Getty Images
A televised debate in Iowa's second congressional district has been canceled after U.S. Rep. Ashley Hinson was admitted to a Cedar Rapids hospital.
The Cedar Rapids Gazette reports that Hinson's chief of staff issued a statement saying that "Congresswoman Hinson was admitted to UnityPoint St. Luke's Hospital...where she is being treated for a kidney infection." In an update on Monday afternoon, Hinson was said to be feeling better but would remain hospitalized overnight.
Hinson is a Republican running for re-election in Iowa's newly drawn 2nd District. The Gazette reports that she was scheduled to debate Democratic challenger State Senator Liz Mathis on Tuesday on PBS. In a news release from Iowa PBS, the Gazette reports that both candidates were offered dates to reschedule the debate, but none of them were "mutually acceptable to the campaigns." Mathis did issue a statement wishing Hinson "a speedy recovery."
The Gazette reports that Hinson's campaign manager stated that the incumbent was looking forward to another debate and that the campaign "accepted all of the alternate dates offered by Iowa PBS to reschedule." The Mathis campaign reportedly has events scheduled for all three dates suggested by Iowa PBS.
Election day is on November 8th, but early voting begins on Wednesday. Iowa's 2nd Congressional District includes 22 counties and the cities of Cedar Rapids, Waterloo, Dubuque, and Mason City.
Fun Places in Iowa to Check Out With the Family This Fall
Whether you want to stay close to home here in Eastern Iowa or take a little road trip, there are plenty of places to visit with the family this fall! Here are a few of your options!
The ABCs of Iowa
I know Iowa may not be the most popular state to visit, but we still have plenty to offer! Using countless article, websites, lists, and maps, we put together a list of some of Iowa's best and biggest events, venues, and attractions using every letter of the alphabet (which wasn't easy)! Unfortunately, we couldn't include EVERY awesome place in the state (there aren't enough letters!), but here are our Iowa ABCs: