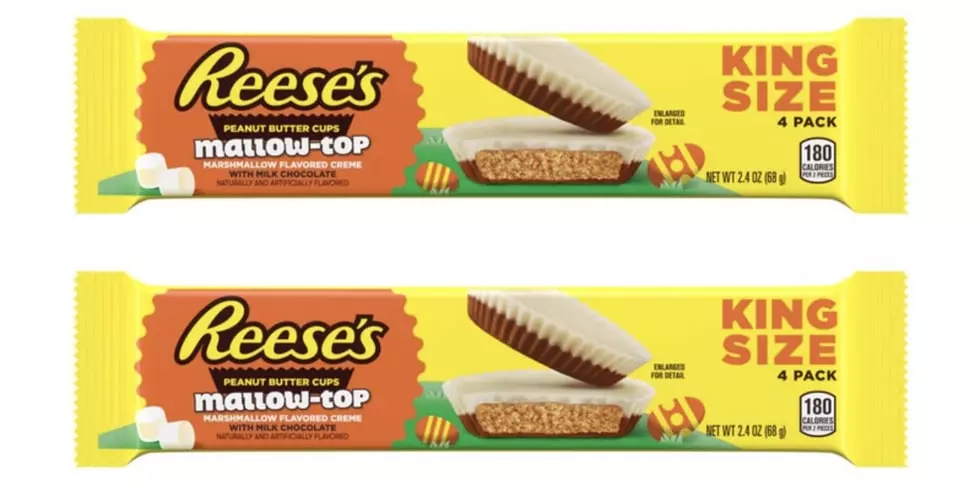 Reese's Peanut Butter Cups Announces New Cup with Marshmallow Topping
Walmart
Years ago, I had run out of Hershey's bars while making s'mores and grabbed the next chocolate thing I could find... Reese's Peanut Butter Cups. Not trying to toot my own horn, but the snack I created sparked and inspired generations to come. At least, I'm pretty sure I came up with that. I also could've just overheard someone talking about it at Walmart. Reese's sees what we're doing, and they're going to help us out a little bit.
Over the years, Reese's has tweaked their candy with dark chocolate, white creme, made some with less peanut butter, more chocolate, more peanut butter, and the list goes on.
Their newest variation changes the top half of the cup to marshmallow-creme, a game-changing treat.
The candy hasn't been spotted in stores yet, but there are reports of it showing on Walmart's website. Obviously you should go stand in line with the PS5 people, just to make sure you're there for the day they're on shelves.
Reese's Mallow-Top's leaked photo does feature Easter eggs on the wrapping, so it's safe to assume it'll be closer to Easter of 2021 before we'll be able to find these bad boys.
Enter your number to get our free mobile app
CHECK IT OUT: Here Are the 77 Most '70s Things About 1977