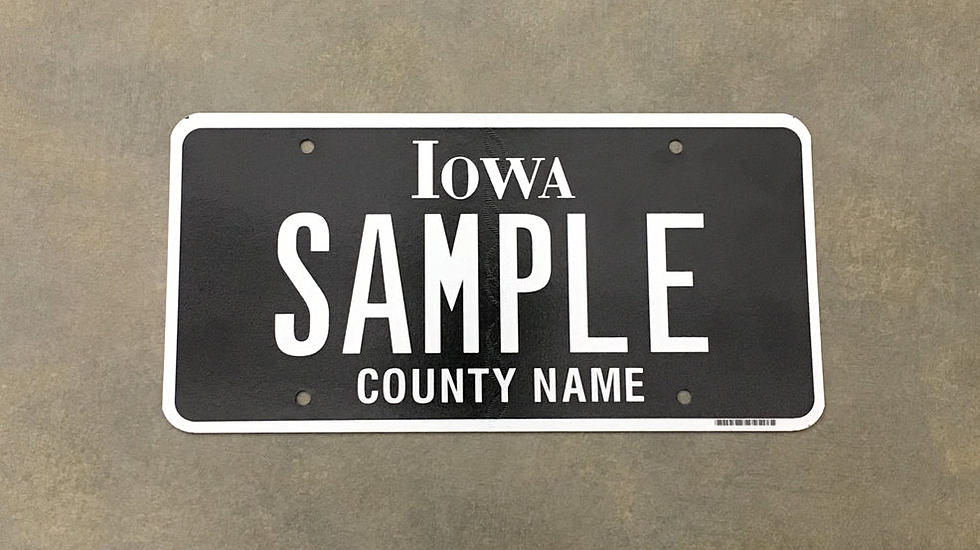 Popular Iowa License Plate Facing Production Delays
Linn County Treasurers Office
I don't think the state of Iowa realized what a big hit they had on their hands when they introduced the new 'black out' license plate design a few years ago. Two of the three cars in my driveway have the plates. Depending on the color of your vehicle, they really do look cool. But just like everything else in the year 2021, the popular license plates are now getting hard to get because of...you guessed it...problems with the supply chain.
CBS2 reports that the Linn County Treasurers Office is running low on the 'black out' plates, due to staffing issues. That is causing a delay in when the office gets new plates in. Officials say that the next shipment isn't expected until mid-October. Why the delay? The plates are made within the Iowa prison system and officials say that the pandemic is creating staffing issues on the production line. You know that you're having a rough economic year when even the products made in prisons are being affected by COVID.
In case you're still considering the trendy plates, remember they will cost you a bit more. SiouxLandProud.com reports that there is a $35 initial fee for the 'black out' plates plus a yearly registration fee of $10 for standard, alpha-numeric plates. Customized plates will run you $60, with an annual fee of $15. The plates have been a huge hit across the state. The extra money raised by the popular plates is going towards the Iowa Road Fund, which will help repair Iowa roads and bridges.
You can order your personalized 'black out' plates from the Iowa Department of Transportation's website.
12 Stupid Iowa Laws Still on the Books
Top 30 SW Cedar Rapids Landmarks