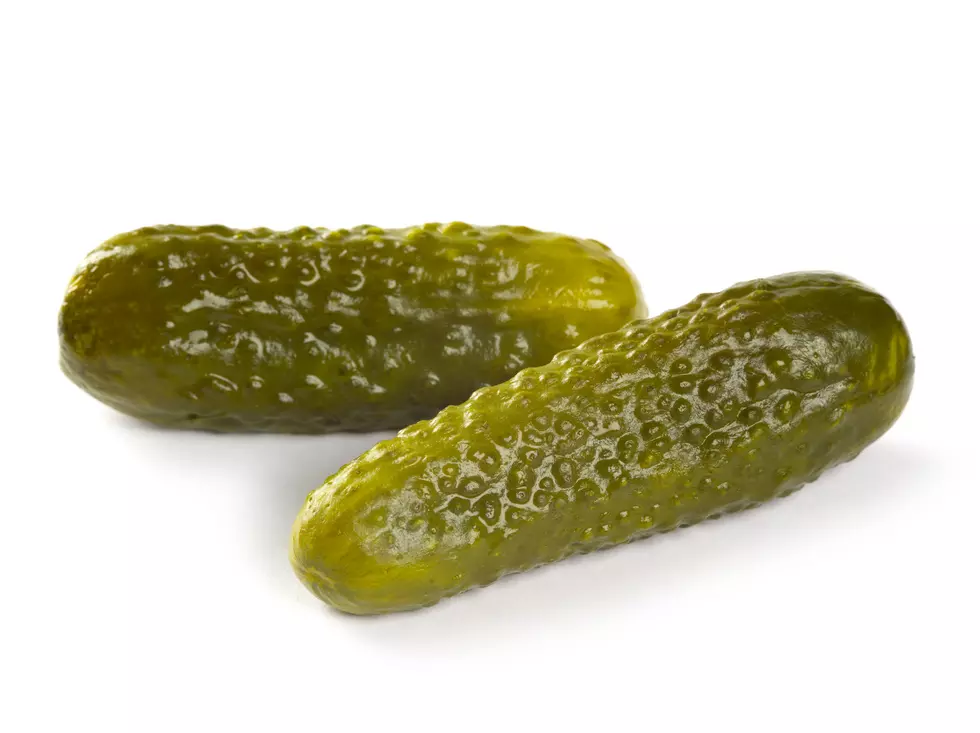 Pickle Lovers Have Got to Try These New Chips
Thinkstock
Anyone who knows me, knows I LOVE pickles. I can literally eat a whole jar in one sitting if I wanted to. Just because I love pickles, doesn't mean I love everything that tastes like a pickle. Now days so many companies try to mix things up by adding new flavors to their products, and pickle flavor has really become a thing.
Enter your number to get our free mobile app
According to USAToday, Frito-Lay is the latest to take on the pickle flavor with their new Tangy Pickle Doritos.
If you haven't came across these yet, it's because they're only available at Dollar General and Circle K. There aren't many Circle K's close, but we do have plenty of Dollar Generals around town where you may be able to get your hands on a bag of these beauties. The USA Today article says that it'll cost you around "$4.29 for the 9.75 oz bags and $1.89 for the 2.75 oz bags."
I would definitely try these Tangy Pickle Doritos, but I can't say that I would eat them regularly. If I want something pickle-flavored, I'd rather just eat an actual pickle. But, that's just me. What do you think? Would you try these new chips? Or, if you have tried them, what do you think? Let us know in the comments, or send me a picture of where you snagged some in the KHAK app.
Gallery — Every Movie Theater Candy, Ranked: