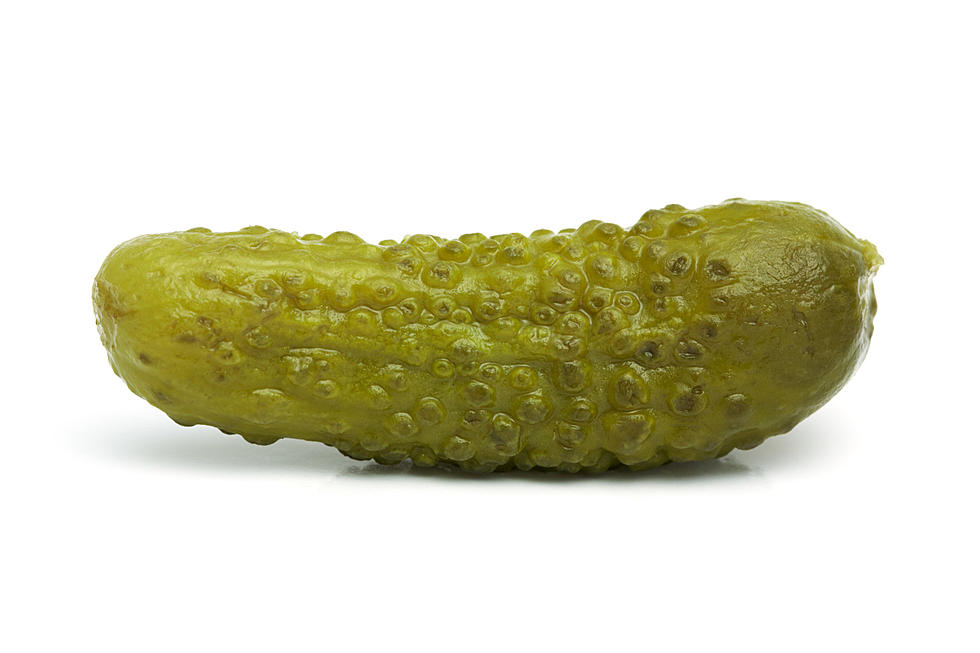 Brain's Daughter Makes Him Try Tik Tok Food Combination
Anthony DOUANNE
We've certainly spent our fair share of time on strange food combinations on our morning show. We used to play a game called 'Taste Bud Trivia' where Courtlin and I would have to eat gross things if listeners got questions wrong. Some of the food combos were truly gag-inducing. A couple of days ago my daughter Carly told me about a food combination that she had seen on Tik Tok and that it was great. Last night, I got to experience it.
Social media is where strange food combos are born these days. Carly was raving several days ago about how great her new discovery was. Her sister thought she might be pregnant. I tried to keep my cool. Have any of your kids told you about this strange food combination?
Yes, a dill pickle with Nutella spread all over it. First of all, I'll start by saying that I enjoy both of these foods SEPARATELY. But together? I wasn't so sure. Carly assured me that it was great. So as Holly and I did some grocery shopping last night Carly texted us saying we had to get more pickles! So after we got home and unpacked, Carly whipped out a dill spear, spread some Nutella on it, and shoved it in my face.
My reaction? Well, it wasn't amazing as some video reviews will lead you to believe. But at the same time, it wasn't gross either. It was very weird. At first, I tasted the pickle. Then I got a big taste of the Nutella. Then pickle again. Not the worst-tasting thing that has been in my mouth, but certainly not my new go-to snack. Have you tried pickles and Nutella? If so, what did you think?
Iowans Share Their Worst Cooking Disasters
We asked Iowans to share some of their hilarious cooking disasters, and boy, did they deliver! Here are some of our favorites!
Eastern Iowans Name Their Favorite Area Food Trucks