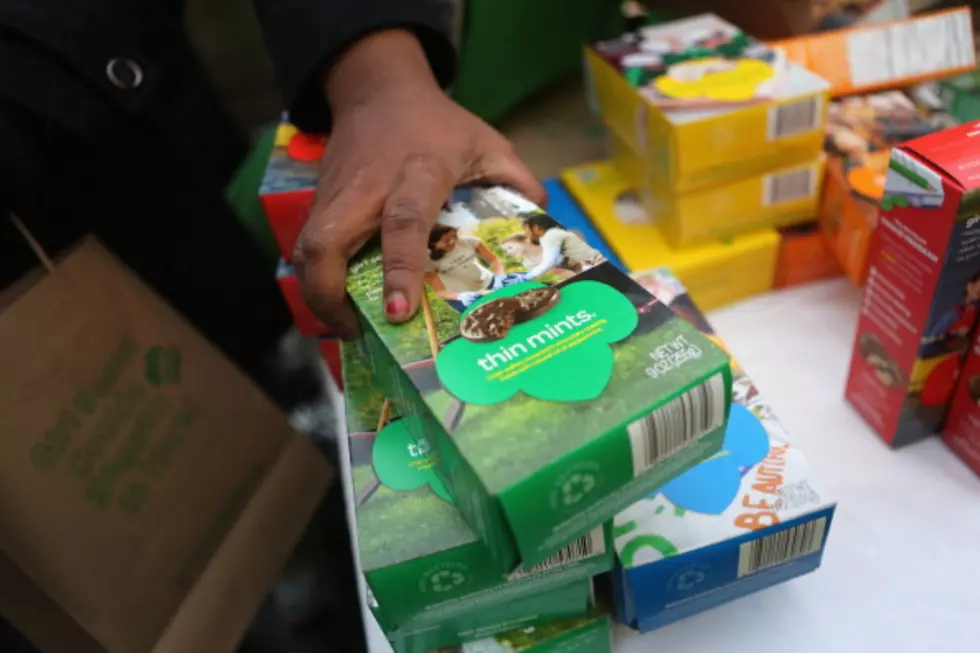 A French Toast-Inspired Girl Scout Cookie is Coming
John Moore, Getty Images
Fall is definitely my favorite season, but I'd have to say Girl Scout Cookie season is a close second!
The Girl Scouts of America announced yesterday that a new flavor is coming in 2021, and it sounds absolutely DELICIOUS. The article reads:
"Look no further: Girl Scouts is kicking off the countdown to our 2021 cookie season by announcing the new French toast–inspired Toast-Yay!™ cookie! Available in select areas, each delightful, toast-shaped cookie is full of French toast flavor, dipped in delicious icing, and stamped with the iconic Girl Scout trefoil on top."
The new cookie won't officially launch until the next Girl Scout Cookie season, which typically kicks off in January, but at least it's something to look forward to!
Because of the coronavirus pandemic, cookie sales will be a little bit different in 2021. The article says that customers will be able to order their boxes online again, but ordering will also be possible through "virtual cookie booths" on social media platforms. In addition to that, the Girl Scouts website reports:
"Many girls will offer socially distant or contactless sales and delivery options. If local guidelines allow and it's safe to do so, in-person sales may also be available in certain areas."
I don't know about you, but COVID-19 won't stop me from buying Girl Scout Cookies! As a former Girl Scout, I make sure to support at least one local member each year. My favorite flavor these past few years has been the S'mores cookie, but I think the Toast-Yay! could give it some tough competition! Let's just hope they will be available here in Iowa when they launch. My fingers are crossed!