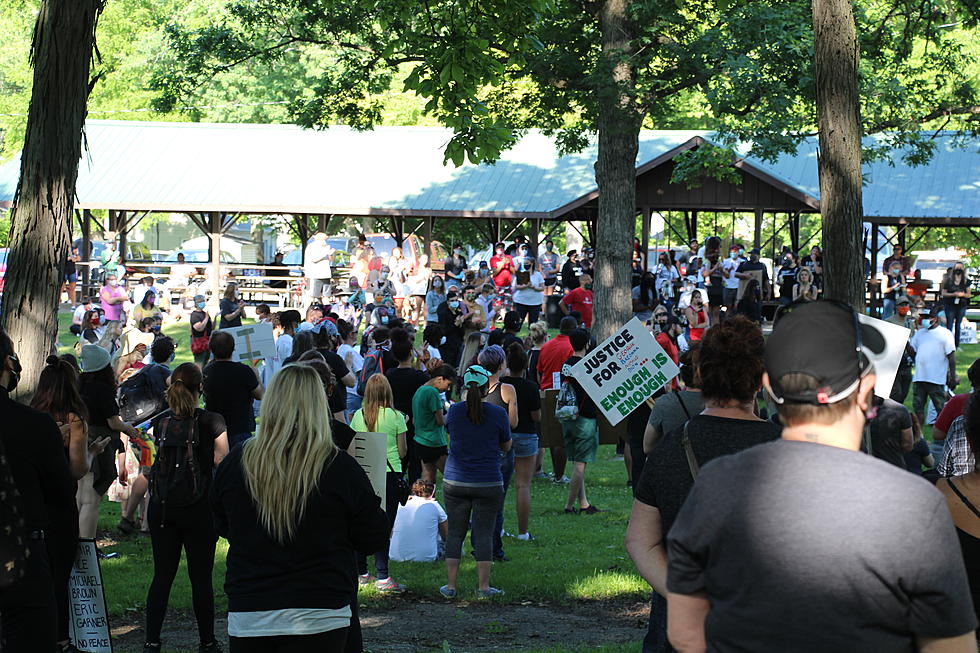 Peaceful Protest Draws Over One Thousand to Bever Park
TOWNSQUARE MEDIA
Another large number of Cedar Rapids citizens gathered on a sunny, cool Saturday afternoon, showing their solidarity with neighbors of all backgrounds, in calling for police reform.
The demonstration began at 5:00 p.m. at Bever Park with several speakers including State Representative Liz Bennet. Others in attendance included Dale Todd, Ashley Vanorny, and members of the local activist group Advocates for Social Justice, the primary organizers of this rally.
Earlier this week, city and law enforcement representatives met with the groups to discuss a list of #BlackLivesMatter Priorities. They include:
1. Establishing a Citizen's Review Board
2. Making significant investment in diversity, equity, and inclusion
3. Banning the use of choke holds and other lethal restraining techniques
4. Decriminalizing minor marijuana crimes and other lower-level offenses
5. Imposing strict body camera provisions.
6. Making negotiations between municipal management and police officers representatives public.
7. Abolishing Qualified Immunity.  - Advocates for Social Justice. 
Following these meetings, the Cedar Rapids Police Department issued a press release containing policy and procedure changes and standards that the CRPD will implement.

While some saw promise in the CRPD's quick response, organizers say it is only a start. Considering the public's response and the sheer numbers in attendance at these rallies, it appears hopeful the support for serious change will help propel us forward with continued progress.
Peaceful Protest at Bever Park - June 13, 2020
Enter your number to get our free mobile app