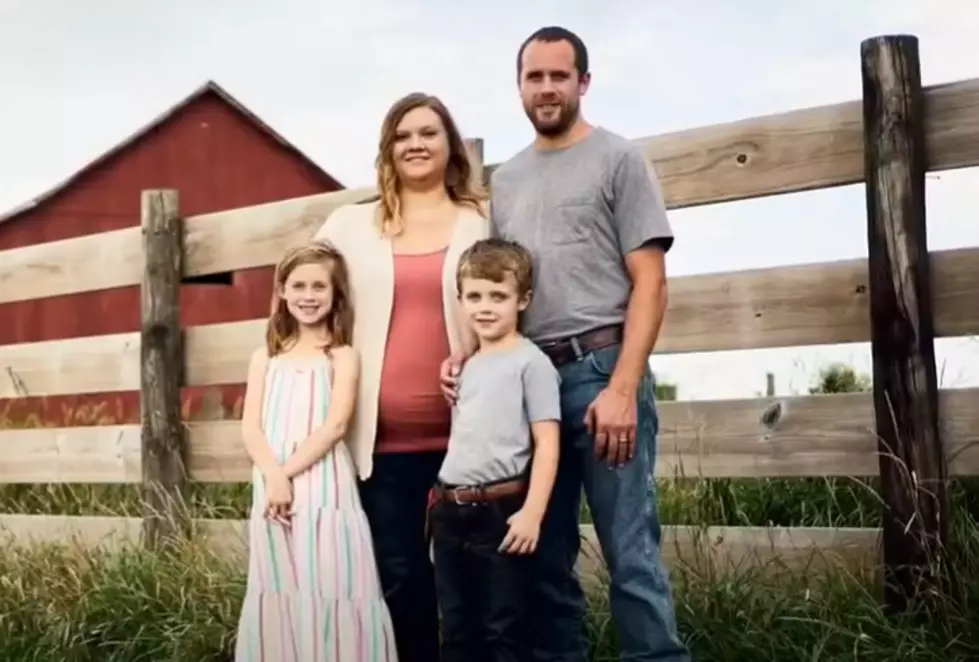 Midwest Farm Family Star In Super Bowl Commercial [WATCH]
YouTube via WQAD
Millions of Americans will sit down and watch the Super Bowl this Sunday. Many will be routing for the Chiefs and others for the Eagles. But some will be tuning in to see what kind of commercials we'll be treated to this year. Imagine tuning in on Sunday evening and waiting to see a Super Bowl commercial that features your family! That is what a Midwest farm family is preparing to do.
Chad Bell and his family will star in their own Super Bowl commercial on Sunday. KWQC reports that the Bell's farm is in nearby Viola, Illinois just a few miles south of the Quad Cities. The commercial was produced by Illinois Farm Families. Bell said he was surprised about getting to star in the spot, telling KWQC "I just want to be able to be a voice for Illinois farmers and help bridge the gap between the farming industry and the consumers."
Bell told KWQC that the commercial is important in changing perceptions about farming, adding that 96% of Illinois farms are family-owned and operated. He stated that there is a perception that farms are run by corporations and that perception needs to be changed. Officials say that the commercial is another chance to celebrate the work of family farms in the Midwest.
So when will you be able to see the Bell family and their Super Bowl commercial? KWQC reports that the ad is scheduled to run sometime during the first half of Sunday's big game. We'll be watching!
Photos That Show the Beauty of Iowa
20 Awesome Iowa Shirts You Can Order Online
Show off your Iowa pride with one of these cool t-shirts that you can find online!