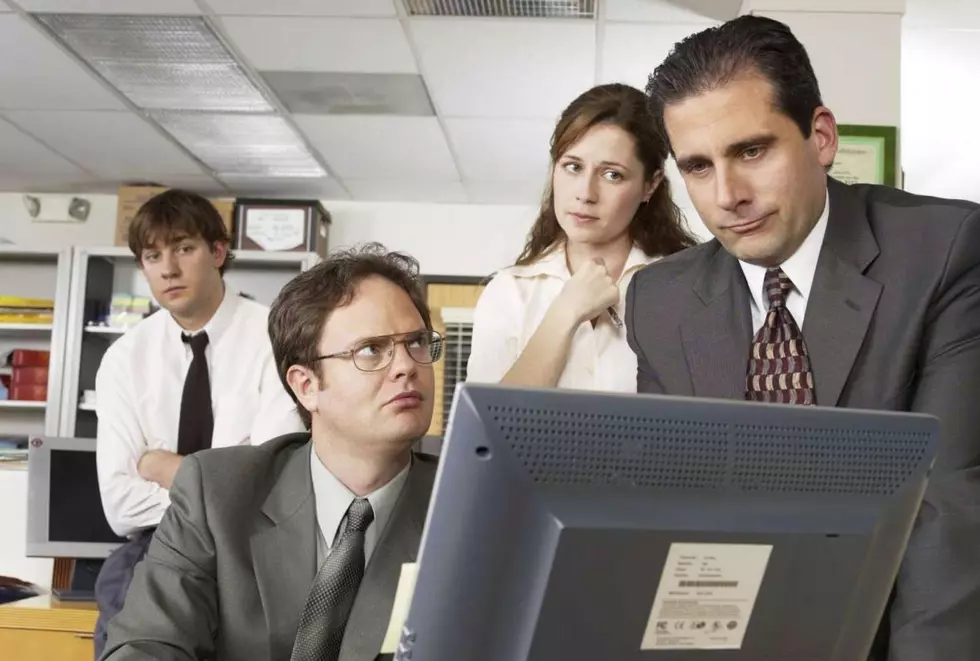 Midwest Fans of 'The Office' Can Visit Dunder Mifflin This Fall
NBC
"Oh God, my mind is going a mile an hour!"
Anyone that knows me knows that my favorite TV show of all time is NBC's 'The Office.' I've seen every episode a countless number of times, I quote the show on a daily basis, I listen to the Office Ladies podcast each week, I got our entire office to dress up as the cast for Halloween back in 2019 (I was Angela!), and, as I type this, I've realized I'm currently wearing a t-shirt with Jim Halpert on it. I may have a bit of an obsession...
Even though 'The Office' ended back in 2013, streaming has made it more popular than ever with not only adults, but younger generations, too. That's probably why an authentic Dunder Mifflin experience is making its way to the Midwest all these years later!
The Office Experience is going to be opening on the Magnificent Mile in Chicago on October 15th. The official website says that the experience is a "fully immersive interactive celebration of the beloved television show," and promises fans that they will have a chance to "explore set recreations like the Dunder Mifflin Scranton offices and Schrute Farms, get a closer look at real show props, and shop at The Office Experience Store." The exact address is 540 N Michigan Ave, which is on the corner of Michigan Ave and Ohio Street.
The full experience typically lasts anywhere from 60 to 90 minutes and yes, you'll be allowed to take lots of photos and videos. The website says you can "film your own talking head interviews, Jim-style camera looks, maybe even recreate Threat Level Midnight." 
Tickets for The Office Experience in Chicago will go on sale this morning, with three different options available. General admission tickets start at $37.50 and include access to the experience, as well as a Dunder Mifflin employee badge. There's also a "Private Access" option available for groups of 6 to 10 people starting at $378, and then there's the "Special Event Ticket." That option allows you to throw a private 2.5 hour party with 25 to 50 guests and the price tag is around $2,525. You can get more information and purchase your tickets when they go on sale HERE.
How long it takes to binge 'The Office,' 'Game of Thrones,' and 50 other famous TV shows
The Cast of 'Friends': Then & Now