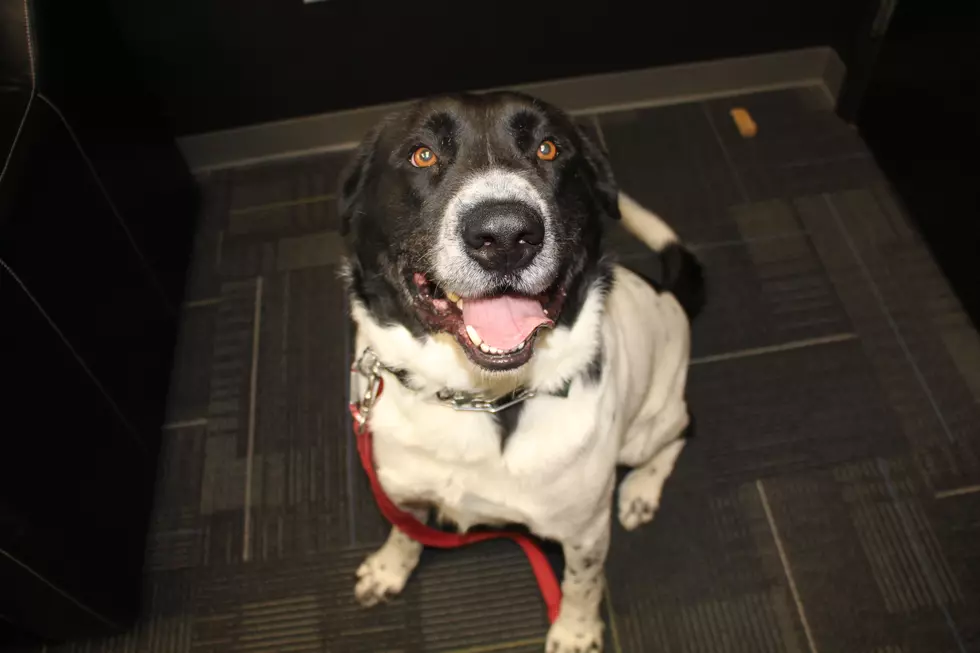 Meet Leo, The Lovable Giant! [VIDEO]
TOWNSQUARE MEDIA
We have dogs of all shapes and sizes visit us on Furry Fridays. Last week we even had a cat! This week, it was back to dogs in a BIG way! We got to see our old pal, Leo. He is currently at Dogs Forever in Cedar Rapids. Leo has been in to see us before and sadly has not yet found his forever home.
Leo is what you would call a large breed dog. He's a cross between a Collie and a Great Pyrenees. Leo would do best in a home where he is the only dog, and probably the only pet. He demands your attention! He's very active and loves to run and play so a fenced in backyard would come in handy too. He gets along with kids too, but probably make sure they're older just due to Leo's size.
Don't let his big paws fool you. Leo is a sweetheart and we loved his big slobbery face! Visit Dogs Forever to find out more about how you can bring Leo home today!