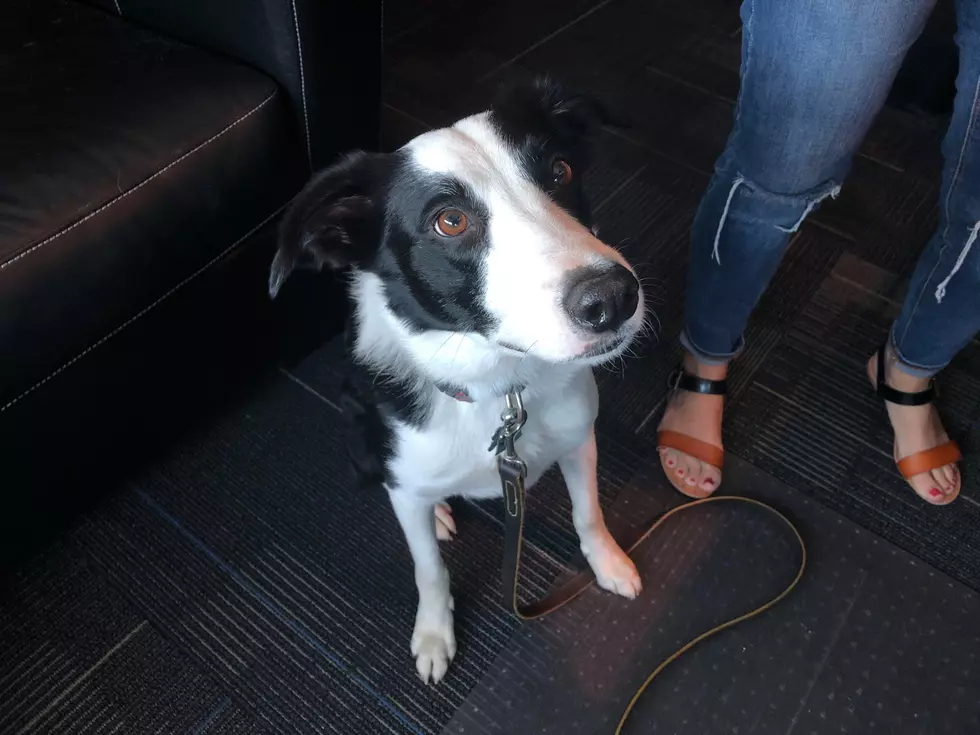 Meet Jerry – the VERY Well-Trained Border Collie Mix [VIDEO]
Courtlin
This week's Furry Friday dog was a real treat!
If you're looking for an extremely well-behaved and very well-trained dog to bring into your home, Jerry might be the perfect fit! Jerry is a black and white border collie mix that gets along with just about everyone he meets. He loves snuggles and treats, but, like most dogs, isn't a big fan of fireworks or vacuums. Jerry actually has a very interesting story. He was displaced because of a hurricane and was brought up from Texas! He had a pretty serious back injury, but you would never be able to tell from looking at him. We loved spending time with Jerry this week. He's such a sweetheart and SO smart! Check out our "interview" with him below:
If you're interested in meeting Jerry, he is up for adoption through Last Hope Animal Rescue in Cedar Rapids, happily living in a foster home. You can fill out an adoption application and get more information on their website HERE.