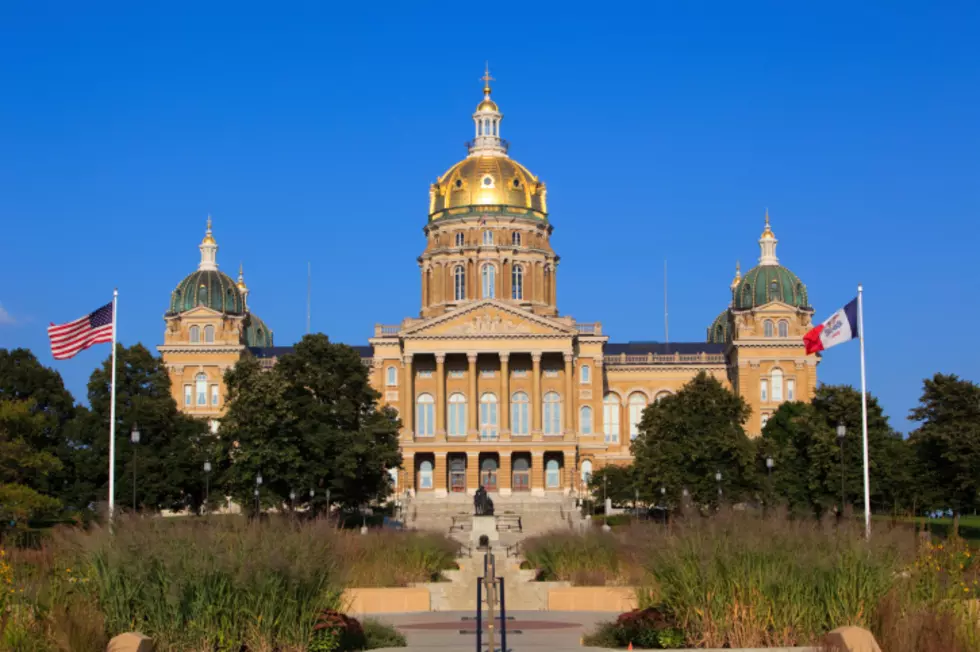 Man Charged with Breaking Into Iowa Capitol and Causing Damage Inside
ThinkStock
A central Iowa man has been arrested and charged with breaking into the Iowa Capitol in Des Moines over the weekend. He's also facing charges that he did damage inside the building.
According to KWWL, surveillance footage shows a man entering the building at around 2:55 a.m. on Sunday, February 2. After the building was broken into, the damage was reportedly done. However, the type of damage, and how much, hasn't been revealed.
20-year-old Matthew M. Parker of Pleasant Hill, a Des Moines suburb with a population of 8,785 during the 2010 census, has been charged in the case.
The Iowa Division of Criminal Investigation has announced Parker is facing two separate charges in the case. One count of criminal trespass and a single count of criminal mischief.
During their initial release of information in the case, authorities announced the suspect may have injuries to his hands and arms. In his mug shot, Parker has visible injuries or scrapes to the left side of his face.