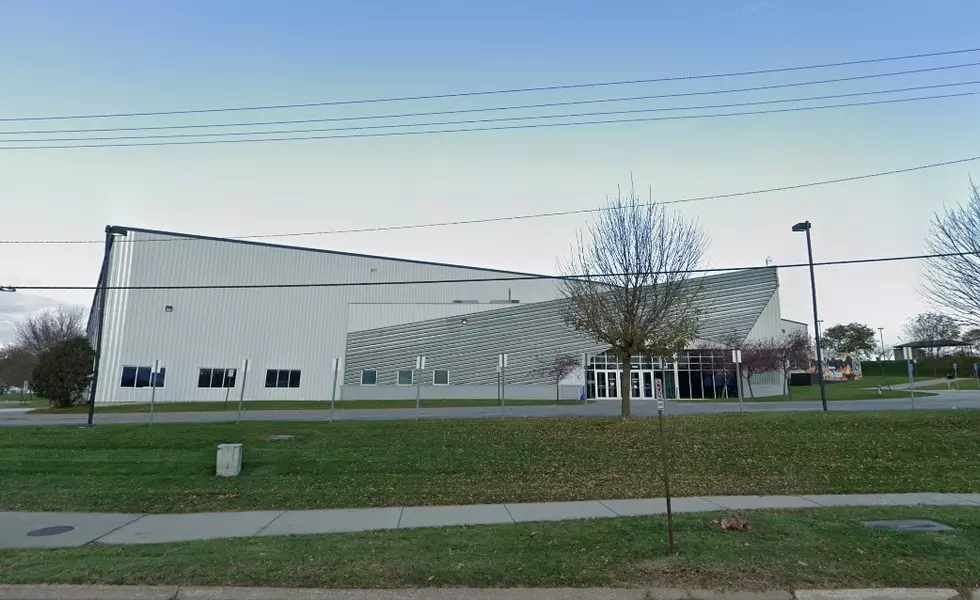 ImOn Ice Arena Could Reopen In February
via Google Maps
Lots of buildings in the Cedar Rapids area were hit hard by the August 10th derecho. But the ImOn Ice Arena took a direct hit from the storm, doing immense amounts of damage. CBS2 reports that if you drive by the arena today, the west corner of the building is still missing, covered only by a giant blue tarp.
Just how much damage was done? CBS2 reports that the 100+ mile per hour winds ripped the back wall of the Olympic ice down, and then tore through most of the NHL side of the building. The pressure that was created caused punctures to the interior walls. The ceilings of suites overlooking the Roughriders arena are now just dangling wires and hanging metal. In the lobby, the entire upstairs is closed due to a wall that caved in.
CBS2 reports that repairs right now are focussing on the NHL side of the building. Officials hope to have a portion of the facility open sometime in February. That won't include the west portion of the building where they Olympic Ice is located. That part of the arena may not be ready for the public until sometime this summer. Until then, activities like curling, skating, and youth hockey will take place on the NHL side.
CBS2 reports that there are some big events coming up for ImOn Ice. The arena is set to host the National Roller Sports Championships in July, and the Roughriders season starts up again in October.
Enter your number to get our free mobile app
How Well Do You Know Cedar Rapids?