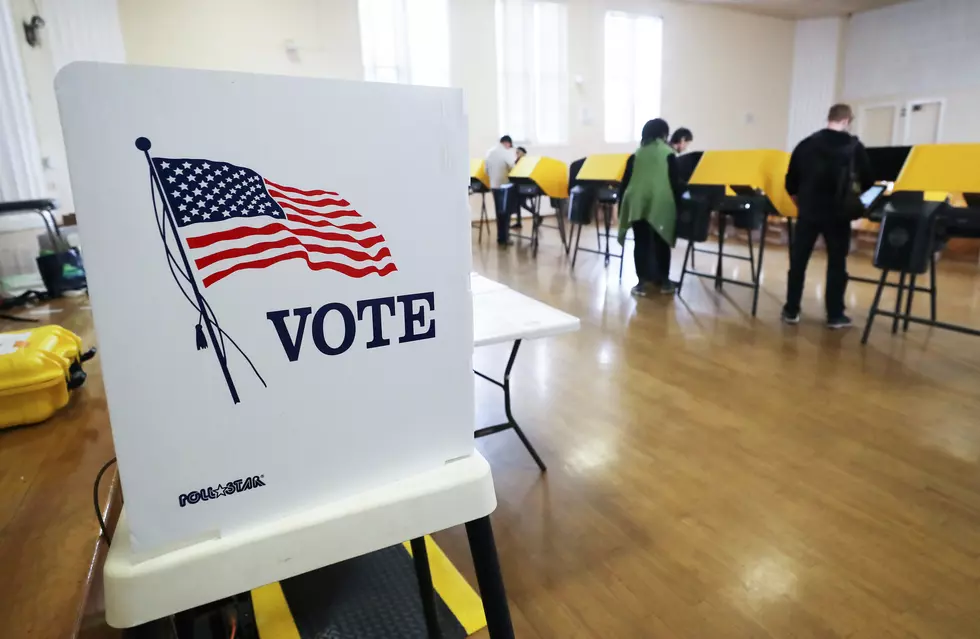 Linn County Pays Poll Workers $200+ for Election Day Shifts
(Photo by Mario Tama/Getty Images)
Money's getting tighter and tighter by the day for many. So here's an idea to make a few extra bucks by using your upcoming free time off on Election Day this November to work a shift at a polling place in Linn County.
It's one day's work and just a few hours beforehand for training.
You get instant points of respect for pulling a shift at a polling place. It's patriotic! And you can make an easy $200+ for the day by checking voters in.
Major businesses across the USA were quick to jump onboard, giving workers the day off to vote. It was either that or face a greater chance of being seen as completely out of step with virtually every consensus.
It is logical that Election Day should be a National holiday, like Thanksgiving. Even though November is only 30 days long, it is still a pretty crappy month of weather, so it could use a second holiday in the month.
As a poll worker, you'll verify and check in voters using a provided iPad.
You get paid for online and in-person training so you'll be ready to go on November 3 and you'll also be paid for mileage to training and work.
Enter your number to get our free mobile app
KEEP READING: Here are the best places to retire in America