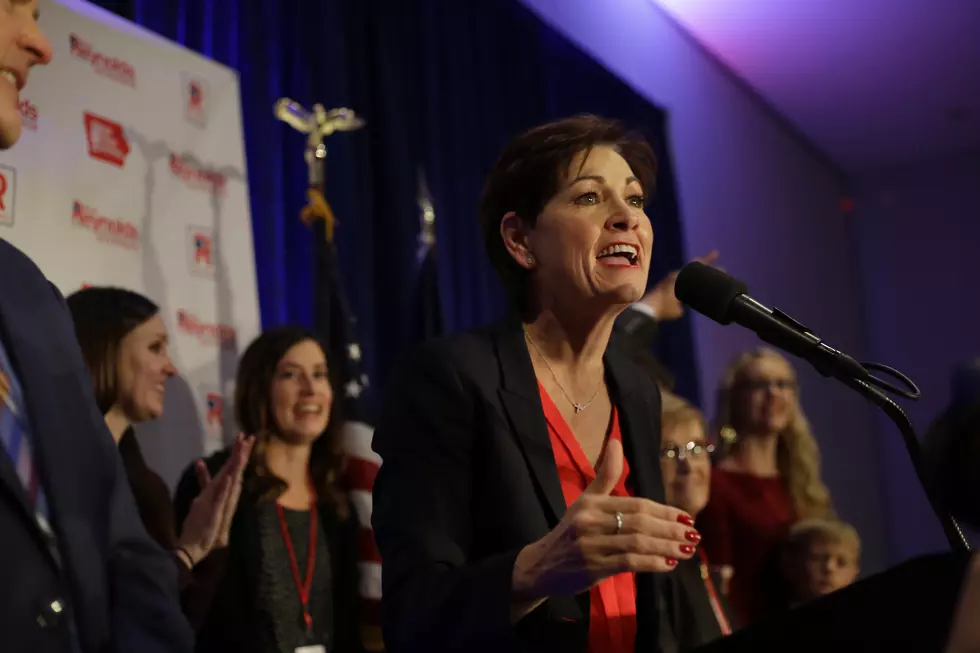 Kim Reynolds Says Iowa Schools Must Prioritize In-Person Learning
Getty Images
As we all wait for schools to tell us what the game plan is this year, multiple schools have already decided to start the year online. Iowa Gov. Kim Reynolds, however, has stated that Iowa schools must prioritize in-person learning when classes resume this fall.
This announcement was made Friday and has caused many different responses.
"Iowa law says that in person instruction is the presumed method of instruction for the school year."

 
While a copy of a potential proclamation is not immediately available at the time of writing this, Reynolds said she would sign a proclamation later Friday that,
"directs all state agencies, school districts and local governments to focus on preparing the state to welcome back students and teachers to school in person this fall."
Some things to note about this proclamation is that it will also lift some of the restrictions on substitute teachers, para-educators and technical instructors to expand the pool of available educators.
The proclamation will also have an outline of the framework for conditions under which schools could move to remote learning. It will permit remote learning. More information can be found here.
It feels like a lifetime ago since Iowa schools switched to online lessons last spring as the coronavirus pandemic began. Many parents are ready for their kids to go to school, but many others fear it may be too soon.
Enter your number to get our free mobile app
READ MORE: Here are 50 ways you can improve your work from home lifestyle