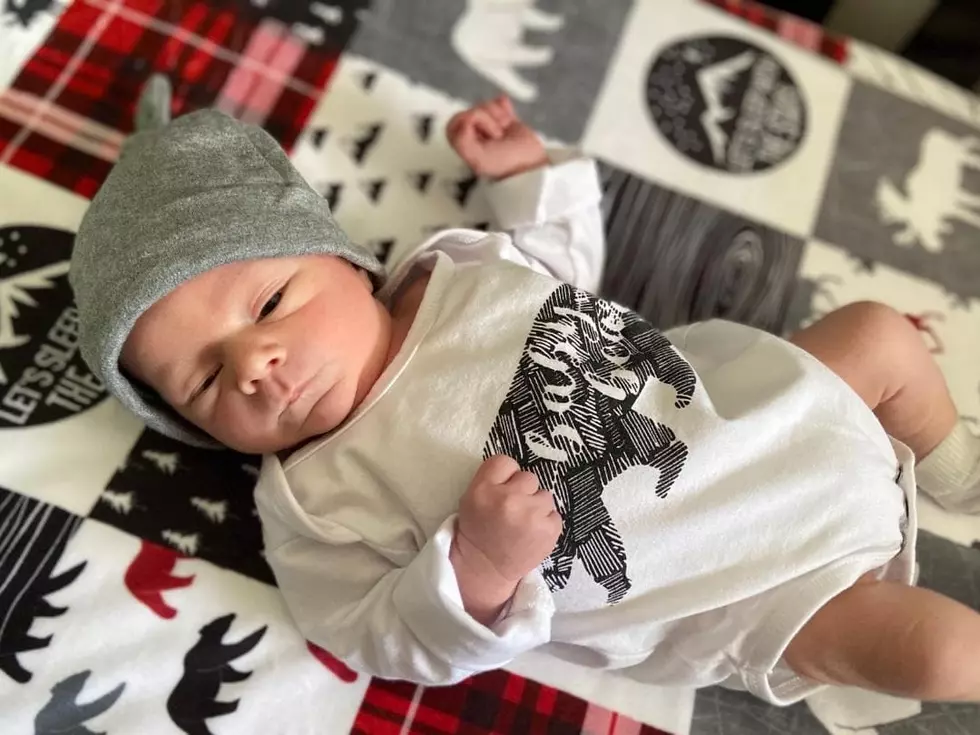 KHAK Midday Host Danielle is a Proud Mom [PHOTOS]
Danielle
The KHAK family got a little bigger last week, and I couldn't be happier to share the news with you.
Danielle, our midday host from 10 a.m. to 3 p.m., gave birth to her first baby on Monday, June 29. She tells me it wasn't easy, which reminded me of this quote from Theodore Roosevelt, "Nothing in the world is worth having or worth doing unless it means effort, pain, difficulty."
Labor pains actually started for Danielle around 1:45 a.m. on Sunday, June 28. It would be 27 hours later before little Weston would enter the world to be greeted by his exhausted mom, Danielle, and dad, Josh. Danielle told me an epidural became an absolute necessity during the evening Sunday, allowing her to "be present mentally," as she put it when Weston was actually born. I'm sure any mom can identify.
Weston checked into the world at 4:47 a.m. on Monday, June 29, three days after Danielle's due date. He weighed 7 pounds and 5 ounces and was 20 inches long. Most importantly he's healthy, and so is his mom.
Danielle tells me the first few days at home were very difficult trying to adjust to life with a baby, and more importantly, get him into a sleeping schedule. When he sleeps, she tries to sleep too and everybody's also getting some solid shut-eye at night now, as well.
Here are a few pictures of the little guy. I pretty much melted when I heard him making little baby sounds when I was talking to Danielle today. Please join us in congratulating her and her husband on what I'm sure is the greatest joy of their young lives.
Danielle's Baby Weston