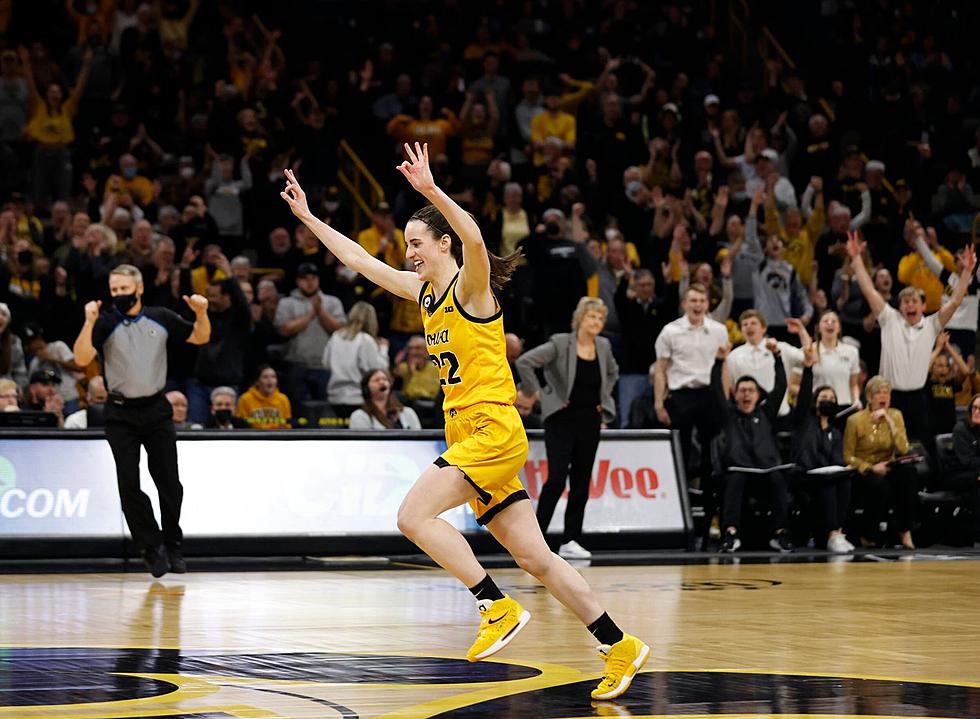 Just How Much NIL Money Does Caitlin Clark Rake In?
Brian Ray, Hawkeyesports.com
Whether you like it or not, NIL money has changed sports under the banner of the NCAA. If you aren't familiar with what NIL stands for it is an acronym for 'Name, Image, and Likeness.' It allows college athletes to profit by using their name or image, in other words...endorsements. Perhaps no college athlete has a higher profile than Iowa women's basketball star Caitlin Clark. And right now it pays to be the most popular college basketball player on the planet!
Clark has hundreds of thousands of followers on social media sites like Instagram and Twitter. Her highlight plays are broadcast all over ESPN and she even gets shoutouts from some of the most famous athletes in the world including Steph Curry and a certain pro-wrestler whose move she stole during the Elite Eight win over Louisville.
All of that exposure is gold to advertisers. So when NIL laws changed Clark was a prime target for companies both locally and nationwide. According to the Des Moines Register, Clark's list of NIL partners includes,
The Vinyl Shop - Clark's first NIL deal was with the Des Moines-based and female-owned company. They produced a limited number of custom t-shirts.
Hy-Vee - Clark joined other Hy-Vee celebrity endorsers like Mark Wahlberg and Patrick Mahomes. She has appeared in several ads for the grocery store chain.
H&R Block - Clark teamed up with the company in March of 2022 in an effort to get female athletes fair NIL compensation. She has appeared in several ads.
Topps - What NIL portfolio would be complete without a trading card company? Clark's autographed cards were some of the first produced for the U of I.
Shoot-A-Way - One of the most prominent basketball shooting machines in the world. The Gun is used by all NBA teams and 99% of Division I colleges.
Bose - Clark again joined a prestigious lineup of athletes including Aaron Rodgers, Russell Wilson, and Patrick Mahomes in promoting Bose wireless headphones.
Buick Automotive - This March, Clark added Buick to her list of NIL deals. She is part of Buick's #SeeHerGreatness campaign during this year's tournament.
Goldman Sachs - Clark partnered this year with the large banking company on their Small Business Voices program supporting the modernization of the SBA.
And we haven't even gotten to the biggest account in Caitlin Clark's NIL portfolio. In October of 2022, the Register reports that Nike came calling. Clark was signed along with four other high school and college athletes. She has Nike shirts available for sale at CaitlinClark22.com and loves wearing a certain model of Kobe Bryant Nike shoes during this year's NCAA Tournament.
So what do all the NIL deals add up to for Caitlin Clark? The exact numbers aren't known, but ESPN reports that Clark earned well over $1 million BEFORE she signed her Nike deal in 2022. That deal was also reportedly worth seven figures. Those numbers are even more significant when you realize that the highest-paid WNBA player this year, Jackie Young of Las Vegas, is earning just $252,452. Why would college basketball's top women's players go pro when they can earn MORE in college?
NIL money has changed the game. And in the instance of Caitlin Clark and other players who are able to cash in, I'm happy for them. For years the NCAA has been a multi-billion-dollar industry with a group of employees that couldn't even earn money off of their name. Clark earns her money. She is the best college basketball player and represents the University of Iowa and our state in a positive manner. She is a role model for other young athletes. Write that woman a blank check. She's worth every penny.
Best Photos From A Magical Weekend at Carver-Hawkeye Arena
On Saturday and Sunday, February 25 and 26, 2023, the Iowa men's and women's basketball teams pulled off last-second victories against Michigan State and Indiana.
On Saturday, the men became just the 4th team in college basketball history to overcome an 11-point deficit with less than 1 minute to play.
On Sunday, the #6 Iowa women defeated #2 Indiana on a 3-point shot at the buzzer by Caitlin Clark.
University of Iowa ANF Wall of Honor Members
The University of Iowa's has now announced 10 members of the America Needs Farmers Wall of Honor at Kinnick Stadium.