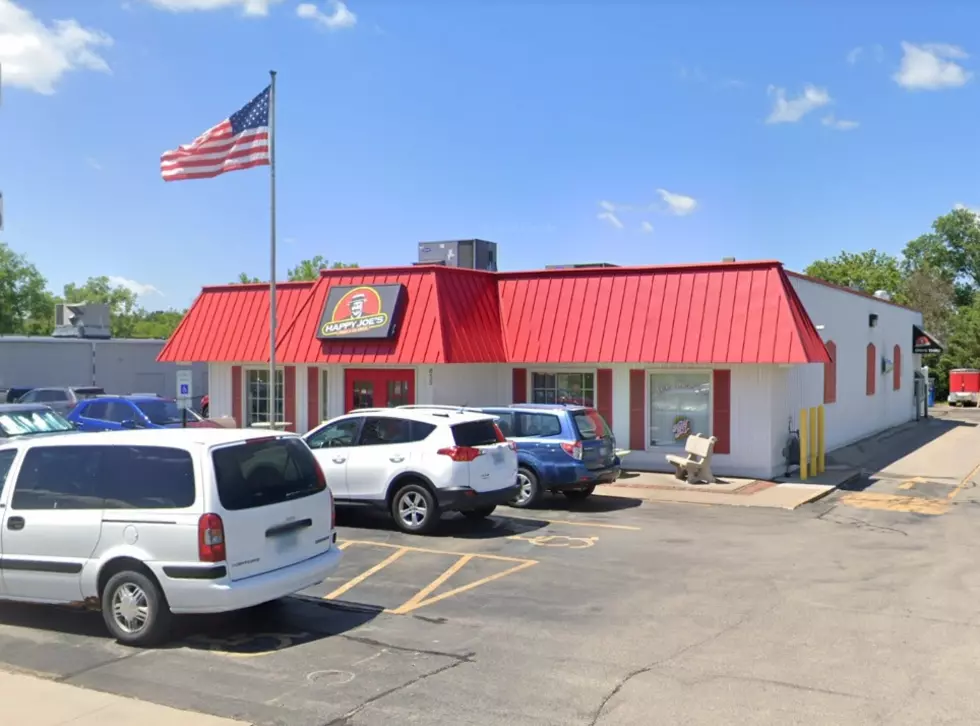 Happy Joe's Pizza Files For Bankruptcy Protection
Google Maps
It's safe to say that things aren't so 'happy' right now at Happy Joe's Pizza. Earlier this month we told you that two more Eastern Iowa locations had closed their doors for good. Restaurants in Maquoketa and Eldridge have shut down. Now, lovers of Happy Joe's pizza got even more bad news.
The Quad City Times reports that Happy Joe's Pizza has filed for Chapter 11 bankruptcy protection in the U.S. Bankruptcy Court for the District of Delaware. Dynamic Restaurant Acquisition Inc., operating as Happy Joe's Pizza, filed the petition back on September 2nd. President and CEO of the company, Thomas A. Sacco signed the petition. However, in a response to the Times article, Sacco noted that the bankruptcy only affects corporately owned locations and that 90% of Happy Joe's restaurants are franchised and not part of the bankruptcy.
Sacco took over the company nearly two years ago, according to KWQC. He responded to the closing of several locations earlier this month by saying that the closings were business decisions. While locations in Iowa have shuttered, the franchise has signed agreements to build stores in St. Louis, Missouri, and Mesa, Arizona, according to KWQC. The company also plans on opening four more locations in Egypt by the end of the year. But the financial numbers revealed in court documents don't bode well for future expansions.
The Times reports that according to the bankruptcy petition, Happy Joe's had a net income loss of $1,196,579 in fiscal year 2022. The company reported a net income in 2021 of over $766,000. KWQC reports that Sacco will continue to talk to franchisees to keep morale up during these difficult times.
If you're a fan of Happy Joe's pizzas like I am, here's hoping that their taco pizza doesn't disappear.
Our Favorite Local Pizzas on National Pizza Day 2022
We've had some delicious pizza (and pizza-like creations) here in the Corridor! Here are some of our favorites!
The Highest-Rated Cedar Rapids Restaurants on Yelp
Using ratings on
Yelp
(which are determined by the number of stars and the number of reviews for each restaurant), I put together a list of the 15 highest rated restaurants within the city of Cedar Rapids. Here are the top 15 places that Iowans seem to love the most: