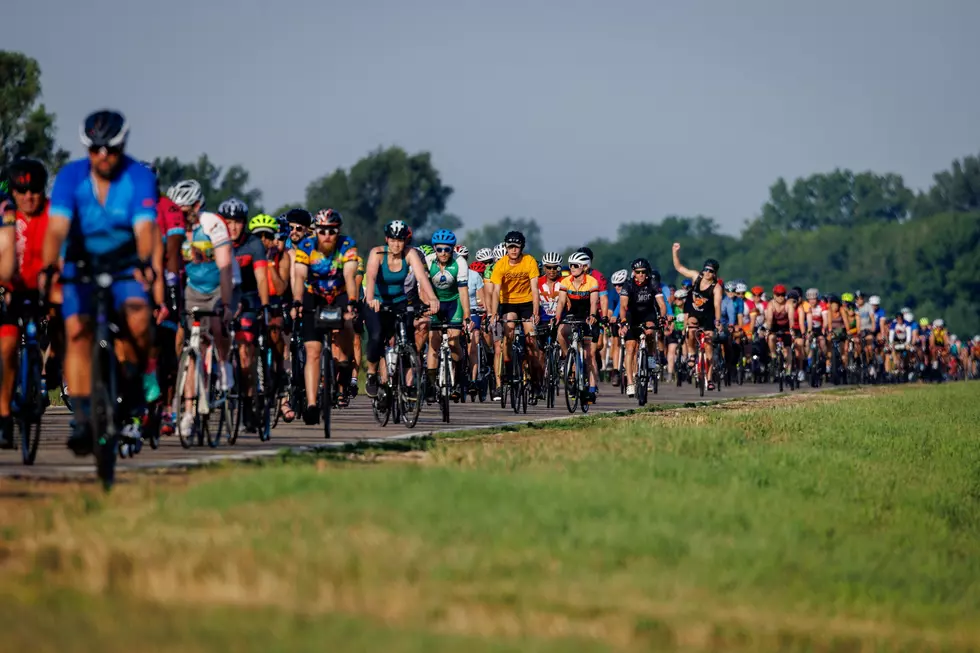 Is 2023 RAGBRAI a Lock to Set Guinness World Record?
Brian Powers/RAGBRAI
A 300+-mile bike ride across Iowa during the most humid weather of the year. I wonder just how tough of a sell RAGBRAI was when it began in 1973? Only 114 bicyclists made it all the way across the Hawkeye State that first year, during the final week of August.  The ride is now in July and in 2023, it could be a monster.
The Register's Annual Great Bicycle Ride Across Iowa, better known as RAGBRAI, has grown exponentially over the years. That was the case at the very beginning, too. After just over 100 rode the whole way in 1973, approximately 1,700 accomplished the feat the following year.
In 2019, the Des Moines Register reports approximately 40,000 people rode on a single day between Winterset and Indianola. The 40,000 people that rode that day in 2019 is an all-time record for RAGBRAI. So far. It may pale in comparison to what 2023 brings. RAGBRAI will be celebrating its 50th birthday and organizers seem confident riders will show up in numbers that will get them, and RAGBRAI, into Guinness World Records.
According to Guinness World Records, the "largest parade of bicycles" (most participants in a cycling event) is 48,615. That happened in Udine, Italy on June 11, 2000.  for "largest single-day parade of bicycles".
RAGBRAI organizers think 48,616 (which would break the record) is a very doable number. Ride director Matt Phippen told the Des Moines Register, "You could easily set record numbers every day." He also believes it's possible that there could be at least one day on the 2023 ride that will have more than 100,000 riders, registered and non-registered.
Registration for RAGBRAI 50 opened earlier today. The 2023 ride will be held July 22 through 29. The route will be revealed on January 28.
The ABCs of Iowa
I know Iowa may not be the most popular state to visit, but we still have plenty to offer! Using countless article, websites, lists, and maps, we put together a list of some of Iowa's best and biggest events, venues, and attractions using every letter of the alphabet (which wasn't easy)! Unfortunately, we couldn't include EVERY awesome place in the state (there aren't enough letters!), but here are our Iowa ABCs:
Great Photos from the 2022 Iowa State Fair
For the 20th consecutive year the Iowa State Fair was held (it was canceled in 2020), more than one million people attended the 11-day event in Des Moines.