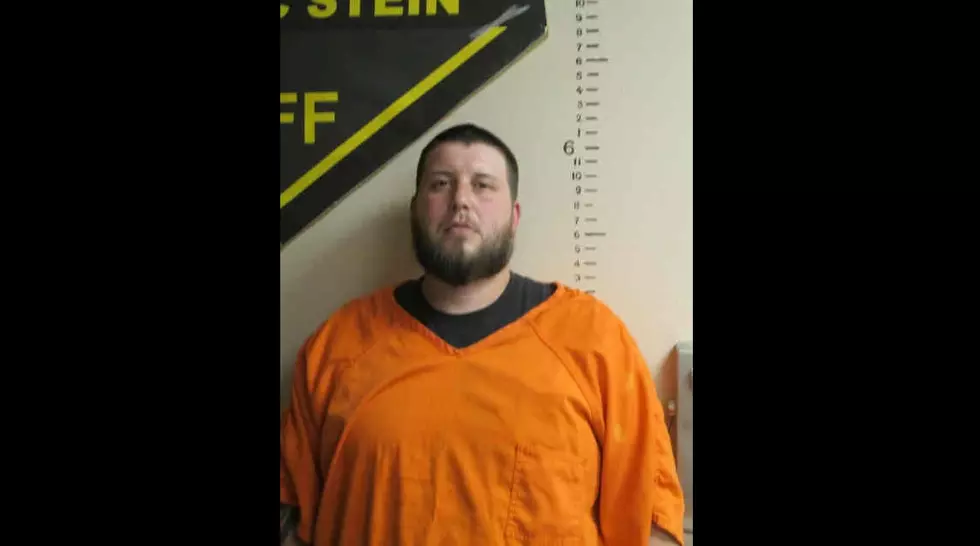 Southeast Iowa Man Charged with 20 Counts of Felony Sex Abuse
Iowa Department of Public Safety
A southeast Iowa man is behind bars, charged with an astounding 20 counts of felony sex abuse that allegedly began a decade ago.
The Iowa State Patrol and agents from the Iowa Division of Criminal Investigation arrested 31-year-old Matthew R. Reynolds of Hedrick Friday afternoon, August 26. He remains in custody at the Keokuk County Jail in Sigourney. His arrest came at the conclusion of a 4-year investigation.
According to criminal complaints and affidavits released by the Iowa Department of Public Safety, Reynolds is accused of abuse that began in 2012. He faces five Class C felony counts of 3rd Degree Sexual abuse in Jefferson County. In addition, he's been charged with 14 counts of 3rd Degree Sex Abuse and one county of 2nd Degree Sex Abuse (Class B felony) in Keokuk County.
Among the allegations against Reynolds are that he sexually assaulted some of his victims while they slept, and sodomized others against their will with an unknown object believed to be deer antlers. The criminal complaints and affidavits in the case indicate that six different adult women and two children were alleged victims of Reynolds.
The investigation in these cases is ongoing.
In separate cases, Reynolds was sentenced to 2 years in prison in May of 2021 in a 2018 case of the attempted enticement of a minor in Eldon, Iowa. In May of 2022, Reynolds plead guilty to an April 2021 charge in Mahaska County. In that case, a girl told authorities Reynolds had followed her in his truck, and masturbated in front of her. The teenager was able to get Reynolds license plate number and provide it to authorities.
Great Photos from the 2022 Iowa State Fair
For the 20th consecutive year the Iowa State Fair was held (it was canceled in 2020), more than one million people attended the 11-day event in Des Moines.
The ABCs of Iowa
I know Iowa may not be the most popular state to visit, but we still have plenty to offer! Using countless article, websites, lists, and maps, we put together a list of some of Iowa's best and biggest events, venues, and attractions using every letter of the alphabet (which wasn't easy)! Unfortunately, we couldn't include EVERY awesome place in the state (there aren't enough letters!), but here are our Iowa ABCs: