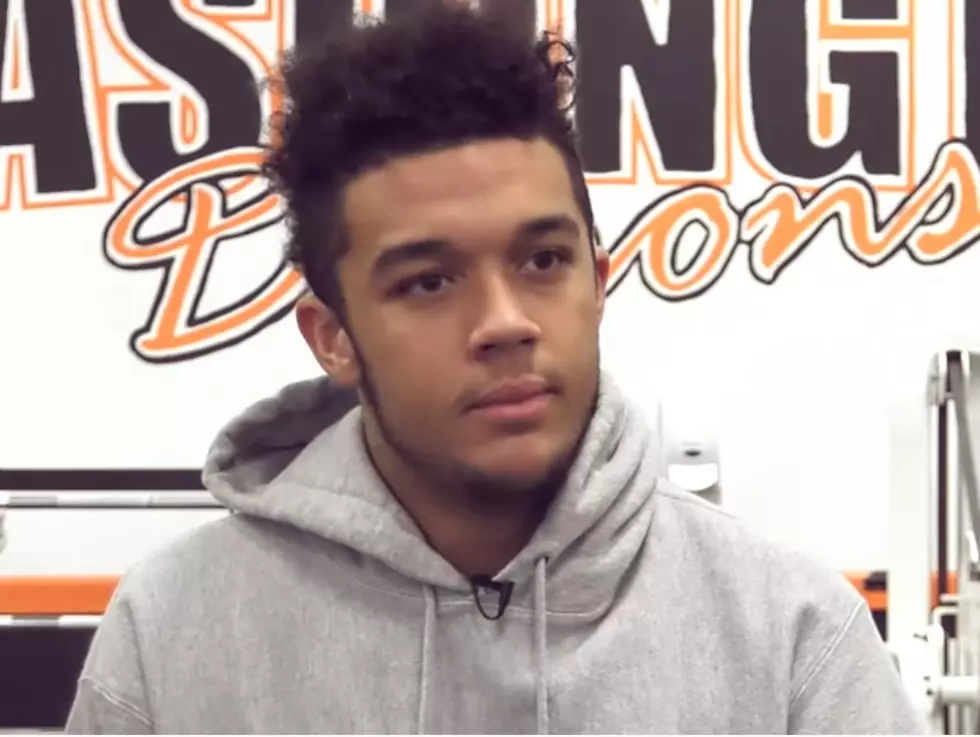 Iowa High School Football Player With One Arm Gets Division I Scholarship Offer
Gary Metivier, YouTube
His name is Trashaun Willis. He's a two-sport star for the Washington Demons in Washington, Iowa. What's unique about this superstar athlete, who dreams of playing professionally, is that he was born without a left arm.
Three-and-half years ago, when Trashaun was an 8th grader, a video of the young man dunking went viral.
Enter your number to get our free mobile app
Trashaun isn't just a great basketball player, he's also a star on the school's football team, playing on both offense and defense. On the offensive side of the ball, Trashaun was a dual-threat quarterback. According to Varsity Bound, he threw for 907 yards and 12 touchdowns his senior season. He also ran for 523 yards and 13 touchdowns. Trashaun was also the second-leading tacker on a Demons team that went 8-1. You can watch some highlights of his senior season here.
Yesterday, Trashaun announced on Twitter that he'll be representing his high school in football one more time... at next year's Shrine Bowl. In the meantime, he's playing basketball and fielding football scholarship offers, the first Division I football scholarship offer came earlier this week from Lamar, a school in Texas:
The ultimate goal is to make it to college and then hopefully the next level. Whether it's football or basketball, it doesn't matter to me as long as I'm playing. I feel like I can compete with anyone on the court or on the field as long as I continue to push myself hard enough.
My money says Trashaun will prove that again at the collegiate level.
*A beautiful spotlight on Trashaun begins at :38 in the video below.
CHECK IT OUT: 100 sports records and the stories behind them