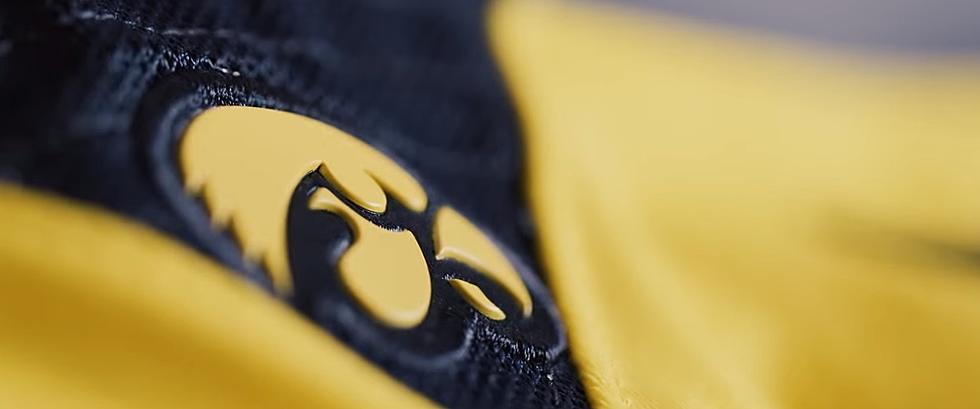 Iowa Football Brings Back 'Wings' On New Uniforms [VIDEO]
Youtube vis Iowa Football
There is nothing that gets college football fans all hot and bothered like 'alternate' uniform designs. Schools like Oregon have made millions off of their creative uniform designs. It gets fans pumped for football and it makes players excited to put on something new. On Thursday, Iowa Football announced that 'wings' are coming back to the Hawkeye football uniform.
The wing designed uniforms harken back to the 1990s. Yes, there were plenty of banana peel jokes but this year's uniforms are gold in color with black wings on the shoulders. The new uniforms will be worn for just one game this year, October 12th against Penn State. The jerseys and pants are both gold, with players wearing gold socks. The helmets will be black with gold facemasks.
The last time Iowa put on alternate uniforms? 2017 against Ohio State. I think we all would agree the Hawkeyes looked very stylish as the blew out the Buckeyes 55.24. What do you think of the new uniforms? I think they look awesome and can't wait for Penn State to feel the 'wing' power on October 12th!