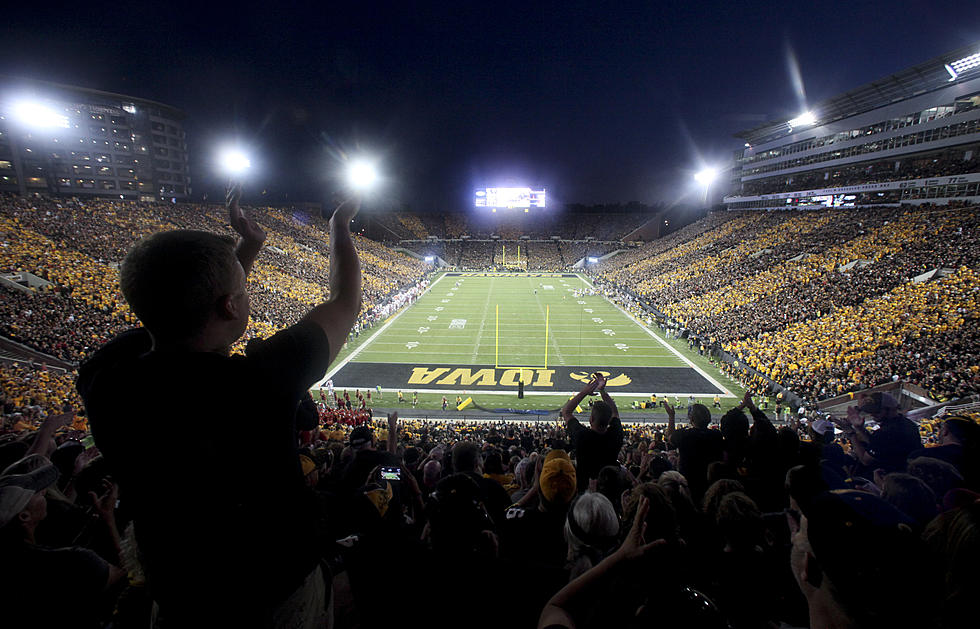 Iowa City Has Been Named One of the Happiest Cities in the U.S.
Getty Images
We've got some happy folks here in the Corridor!
According to a new study published by USA Today, Iowa City is one of the happiest cities in America. Who decided this? Well, it was actually the residents of Iowa City! Sharecare's Community Well-Being Index was used to determine the list, and that index was the result of a survey of over 450,000 Americans. The article says:
"The index measures whether individuals feel a sense of purpose, have supportive relationships, are financially secure, satisfied with their community, and are in good physical health."
Those factors result in Iowa City being ranked the 13th happiest city across the entire country. I'm sure that's especially true right now with the Hawkeyes playing so well! Some of the other Midwest cities to make the top 50 include Ann Arbor, Michigan at number eight, Rochester, Minnesota at number eleven, Madison, Wisconsin at number 29, and Springfield, Illinois at number 49. Another city here in Iowa, Council Bluffs, tied with Omaha, Nebraska for 44th place.
Back in 2020, Iowa City was named the 20th 'Best Place to Live' according to the website Livability. They give several reasons for their ranking:
"Iowa City, the original capital of the state of Iowa and home to the University of Iowa, is a fun, smart, and easy-to-live-in city. It has the energetic, youthful vibe of a college town mixed with a sophisticated and curious culture filled with excellent restaurants and famous bookstores"
The article also notes that it's a great place to start a business and offers lots of jobs in healthcare, education, and technology. No wonder folks in Iowa City are so happy!
Iowa City residents: what's your favorite part about living in the city? Let us know in the comments!
The Top 10 Highest-Rated Iowa City Restaurants According to Yelp
Iowa City has a ton of amazing restaurants! These are the top 10 highest-rated ones according to Yelp.
A Look at Tiki Tacos 'n Burgers 'n Wings