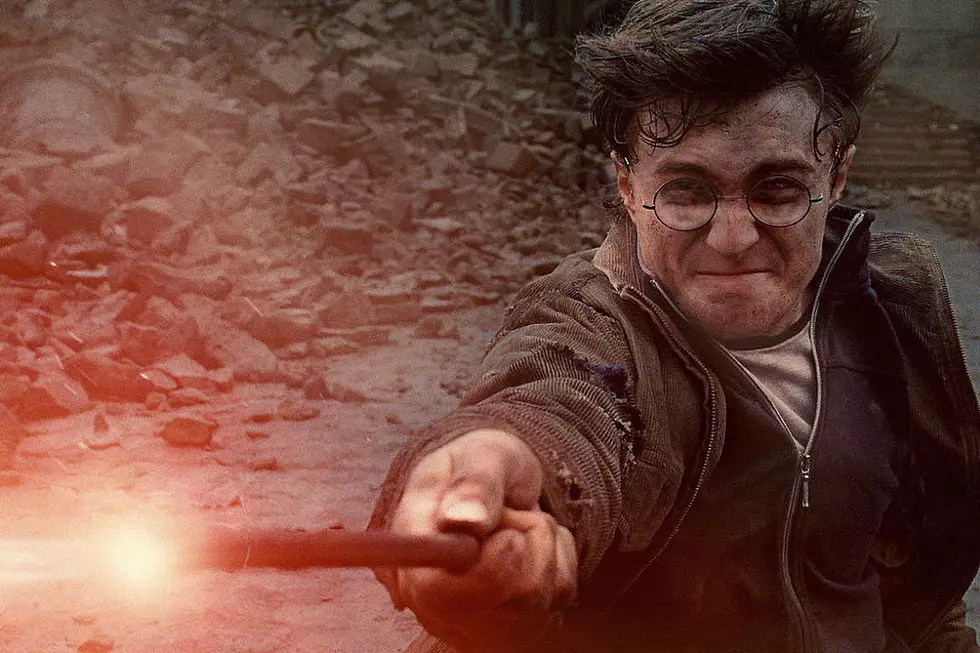 I Watched 8 Harry Potter Movies in One Weekend!
Warner Bros.
When you get together with co-workers and friends after a weekend, you oftentimes share stories about what you did over the weekend. Sure, during the pandemic the stories aren't quite as exciting, but perhaps you went swimming, or camping, or out to a local restaurant for take out. My weekend involved none of that. My weekend involved a boy wizard named Harry Potter.
For years, Courtlin has tried to get me to sit down and watch the entire 8 film series featuring Harry and his wizarding world of Hogwarts. It seemed like too daunting a task to ever complete. I mean 8 movies! All of which are over 2 hours, some over 2 and a half! I'd tried to get into the movies before several times but just didn't find them compelling enough to continue. But on Friday, my daughter Carly approached me and told me the all 8 Harry Potter movies were on-demand on YouTube TV, many of them even commercial-free. She asked me if I wanted to watch some of them. I then knew that this was going to be the weekend that I finally finished Harry Potter.
So on Friday, Saturday, and concluding Sunday evening, Carly and I watched all 8 Harry Potter films. Sorcerers Stone, Chamber of Secrets, Prisoner of Azkaban, Goblet of Fire, Order of the Phoenix, Half-Blood Prince, and Deathly Hallows parts 1 and 2. Over 19 and a half HOURS of Harry Potter in three days. As we finished up the films on Sunday evening, I felt a sense of accomplishment. And also slight embarrassment. I really didn't get anything done this weekend! So what did I think?
I thought that the films were wonderful. They were full of magic and wonder and I know Carly really enjoyed them too. I think I would have been even more into the books and movies if I had discovered them when I was younger too. If I had grown up with Harry Potter, instead of finally giving in to the magic at age 45. The character development was awesome. You came to care about so many of the people you watched on screen. My favorite character was probably Harry himself. Understanding his powers, and eventually coming to grips with the burden he carried. I also like the story arc of Professor Snape. I won't give anything away for those who haven't seen or read anything Harry Potter.
But the real strength of these movies is the continuity. 8 films with multiple directors and they all felt the same. That is a compliment to the directors and also J.K. Rowling herself. With source material that great and her guidance on each film, the entire series felt connected the whole time. That is something that has plagued my favorite film series Star Wars, on multiple occasions.
So yes, I now know what a muggle is. I know who Dumbledore is. I know that I am a member of the house of Gryffindor. I believe in magic. I believe in Harry Potter.
Jason Momoa Through the Years