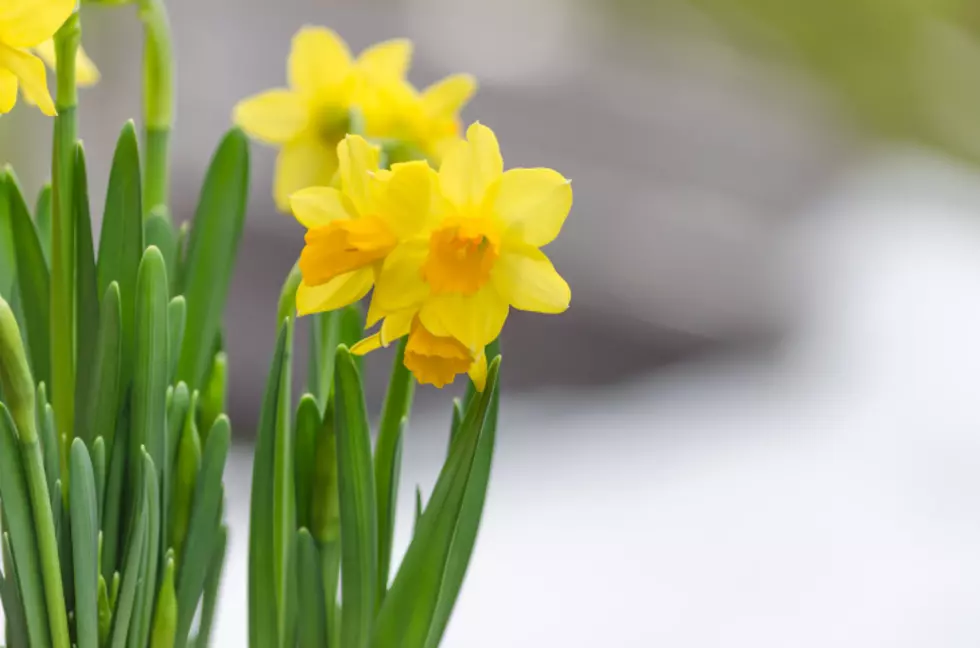 Buy Beautiful Daffodils and Support Local Cancer Patients
JFsPic, Getty Stock / ThinkStock
A local organization is hosting an annual fundraiser to support to Iowa cancer patients, and you can be a part of it.
Enter your number to get our free mobile app
Gems of Hope is a non-profit organization inspired by a 9-year-old Cedar Rapids girl named Tory who wrote daily notes of encouragement to her mother that was battling cancer. According to the website, "Tory's mother recognized that the love behind the notes and the opportunity to create art, as well as the information she found in her reading, were valuable components in her recovery." Tory's mother and two friends affected by cancer joined together to found Gems of Hope. According to the site, the organization now "promotes what medical research now supports: feelings of optimism and hope encourage healing".
Hope Blooms is the organization's annual fundraiser to give that hope to local cancer patients and their families. To help spread the hope, you can purchase daffodil bunches, daffodil arrangements, potted daffodils, and an annual mascot. Daffodils are the flower of choice as the website says they are "the first flowers of the spring which symbolize rejuvenation, hope and happiness for the future." You can choose to display the daffodils in your own space, or send them as a gift of hope to be delivered to local cancer patients undergoing treatment. The "annual mascot" is a stuffed animal that is different every year, and can be purchased as a keepsake or gift for a child fighting cancer. This year's mascot is Dexter the dog.
Help support cancer patients in the local area and purchase a gift of hope for a family in need. You can join the fundraiser and make your purchase by clicking the button below.
LOOK: HOPE Mural Towers Over Cedar Rapids