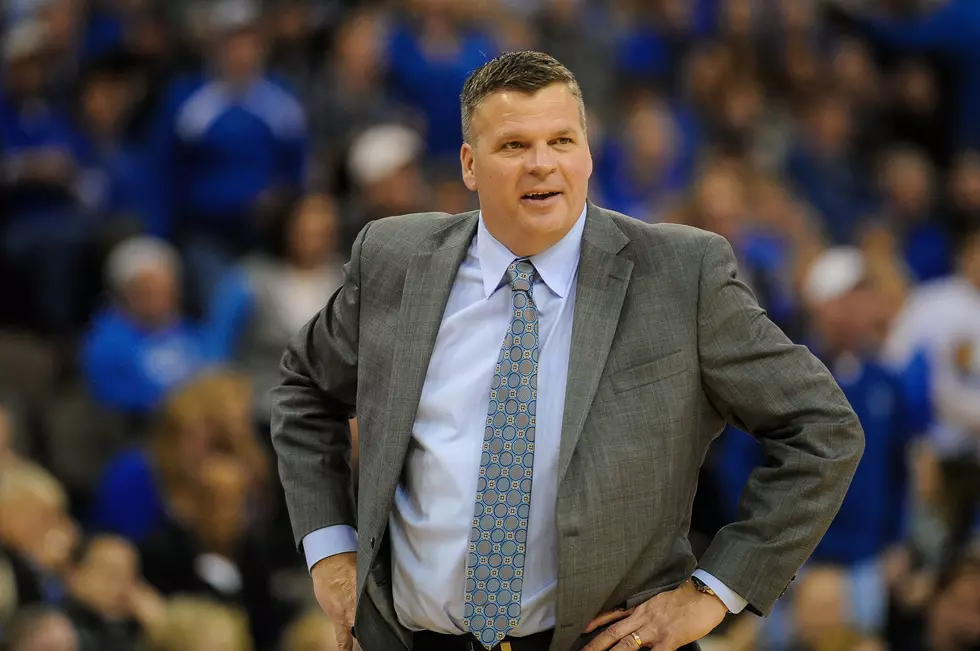 [UPDATED] Greg McDermott Staying at Creighton
Eric Francis, Getty Images
[UPDATED] Greg McDermott quickly closed the door on rumors that he was leaving Creighton, and the city of Omaha with this tweet:
Is the former UNI and Iowa State head coach bound for the Big Ten? It appears it's up to him.
ESPN is reporting this morning that Greg McDermott has been offered the job as head men's basketball coach at Ohio State University. If their sources are correct, it's a quick move by Buckeye brass following the firing of Thad Matta on Monday after 13 seasons. 
McDermott reportedly met with Ohio State officials last night and sources say he has been offered the position. Interestingly enough, another former Iowa State coach is, or was, in the running for the job, as well. Ohio State was also interested in Fred Hoiberg, now the coach of the NBA's Chicago Bulls. ESPN says sources have told them Hoiberg is "not among the leaders for the position." Last night, Hoiberg told the Chicago Tribune,
Any time your name is associated with a great job, it's an honor. But I'm head coach of the Bulls and have no intention of leaving."
Greg McDermott is a native of Cascade, Iowa who played at UNI and whose coaching career includes five seasons at the University of Northern Iowa and four years at Iowa State. He has coached the last seven years at Creighton. Last season, the Blue Jays were ranked as high as seventh in the nation.
Ohio State would get a great coach in Greg McDermott. He's won wherever he's been. He could come at a bargain price, too. According to Omaha.com, his total compensation last season was more than $1.15 million. Matta was paid $3.39 million last year.