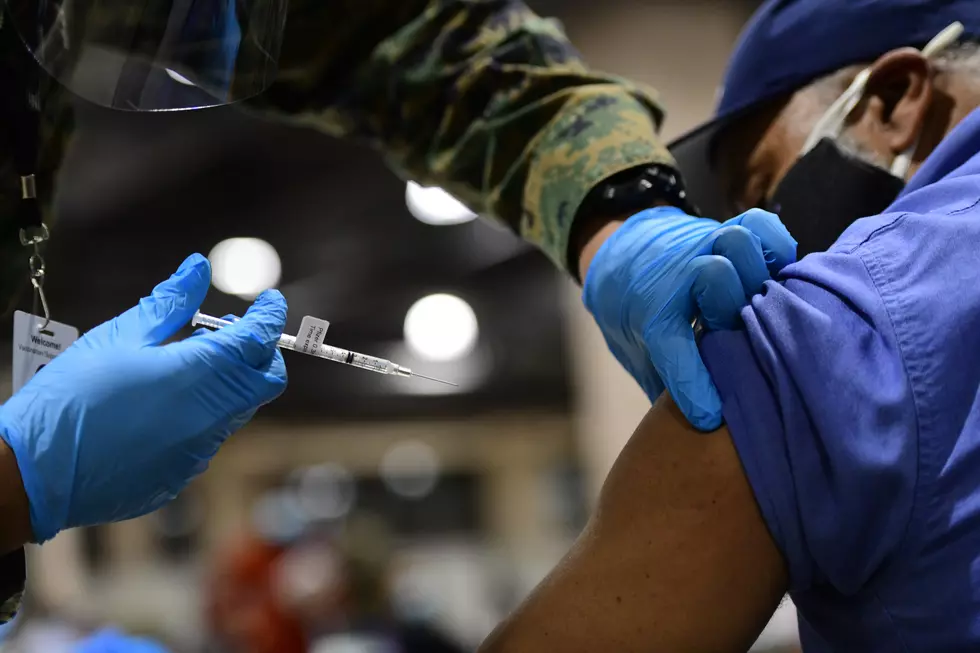 Governor Reynolds: All Iowans Eligbile for COVID Vaccine Next Month
Getty Images
Iowa Governor Kim Reynolds held a press conference on Wednesday stating that despite President Joe Biden's call to make all Americans eligible for a COVID-19 vaccine on May 1, she is even more optimistic. Reynolds expects every adult individual in the state of Iowa will be eligible on April 5...as long as supply from the federal government keeps up with demand.
She says she's heard from the White House that shipments to Iowa will increase from 100,000 to 200,000 a week within the next two weeks.
Reynolds went on to say in a story published by KCCI:
Getting vaccinated is the most important thing that each of us can do to ensure that our state's recovery from COVID-19 is strong and sustainable
Reynolds is confident that the projections of vaccine supply to Iowa ramping up from the federal government will be delivered. "Supply keeping up with demand" is the catch, and it has many folks who are already eligible, now including individuals 64 and under with underlying health conditions, discouraged by their continued difficulty to find an appointment.
A public Twitter account was recently launched to help them in their search, but as has been the case, it's not the number of places to get it from that's lacking, it seems to be the supply.
Keep following @IAVaccineAlerts to see when you can get your appointment.
Meanwhile, data from the Centers for Disease Control and Prevention (CDC) shows 12.64% of Iowans have been fully vaccinated, while 1,155,003 total doses have already been administered in the state.
LOOK: Answers to 30 common COVID-19 vaccine questions
While much is still unknown about the coronavirus and the future, what is known is that the currently available vaccines have gone through all three trial phases and are safe and effective. It will be necessary for as many Americans as possible to be vaccinated in order to finally return to some level of pre-pandemic normalcy, and hopefully these 30 answers provided here will help readers get vaccinated as soon they are able.