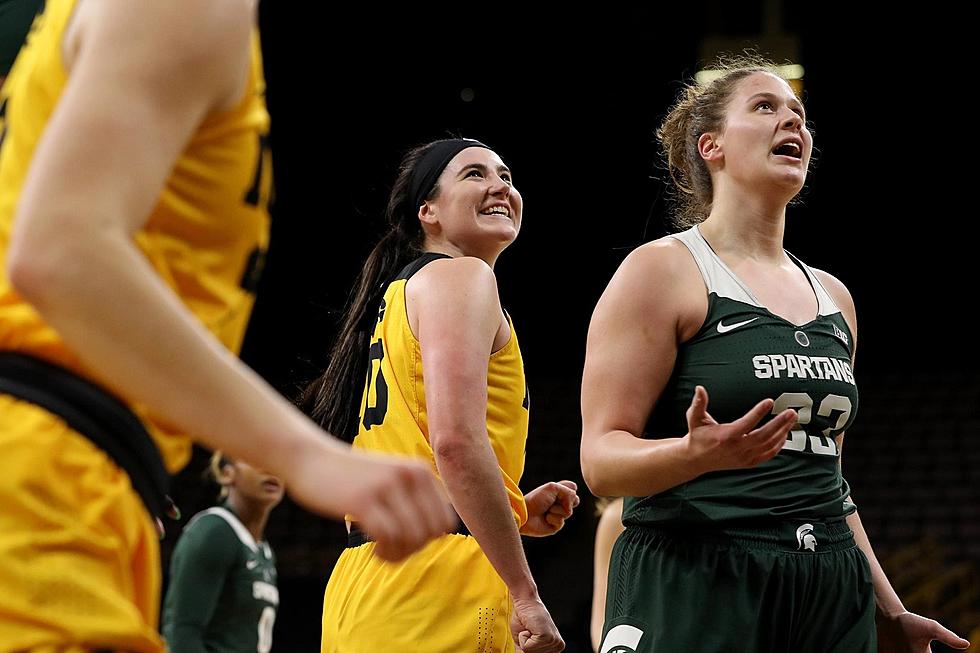 Every Iowan Should Know Megan Gustafson: Most Dominant Hawk Ever
Brian Ray, Hawkeyesports.com
Special. Incredibly talented. Almost unstoppable. Best ever. They're all things that have been said about what I think is the best player in the history of Iowa women's basketball, Megan Gustafson. In last night's game against Michigan State, she showed once again just how tremendous she is.
Here are the highlights of Megan's stat line from #21 Iowa's 86-71 win over the #21 Spartans last night:
41 points
14 rebounds
2 assists
4 blocks
7-7 at the free throw line.
The double-double (for points and rebounds) is Megan's 21st of the year. Iowa has only played 23 games this season. It's the second time this year Megan has scored more than 40 points in a game. She's scored at least 30, eight different times. The 6'3" senior is also the second-best free throw shooter on the team, at 78 percent.
Gustafson's scoring average during her Iowa career has steadily climbed. 10.7 points per game (ppg) in her first year, 18.5 as a sophomore, 25.7 last year, and 27.2 so far during her senior campaign. She has now scored 2,429 points in her Iowa career, the most in Iowa history, and pulled down 1,270 rebounds. Oh, and that 27.2 ppg average is the BEST IN THE NATION this year and she's #2 nationally in field goal percentage.
Iowa women's basketball coach Lisa Bluder said this week that athletic officials have assured her Gustafson's #10 jersey will be retired, and rightfully so. However, Lisa doesn't want to do it this season, and I couldn't agree more. Gustafson and the Hawks still have plenty to do, but it should happen next season for sure. Maybe the first home Big Ten game?
If you haven't seen Gustafson and the Iowa women play in person, here are this season's remaining regular-season home games:
Thursday, February 14 7 p.m. versus Illinois
Sunday, February 17 12 p.m. versus Maryland
(Senior and Alumni Day) Sunday, March 3 (TBD) versus Northwestern
Go watch Megan and her talented teammates at Carver-Hawkeye Arena. You won't be disappointed and you'll be seeing the best to ever play in the state of Iowa.