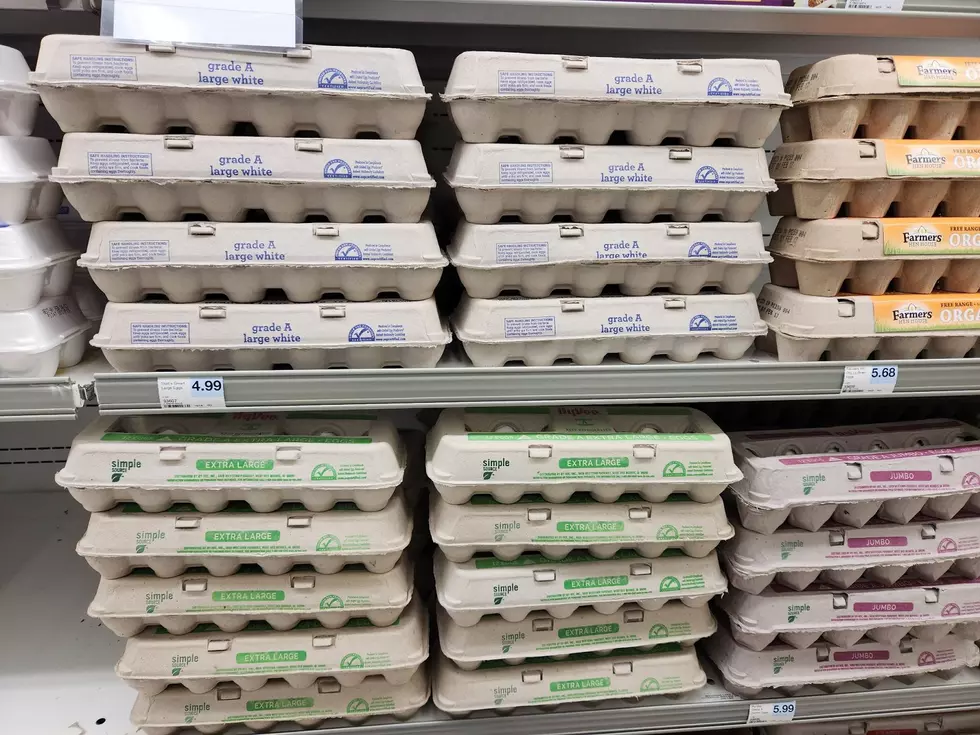 Why Are Egg Prices So High and When Will They Drop?
Bob James
Inflation has made the cost of a trip to the grocery store an expensive one for your bank account but the eggs... we can hardly bare to look. What is causing the price surge and how soon will it be before egg prices begin to drop?
Since last February, nearly 58 million birds have been lost due to avian flu, the deadliest-ever outbreak of the avian flu and the worst animal-health disaster in U.S. history. It's impacted turkeys, poultry chickens, and egg-laying hens in 47 U.S. states. It's believed that one in every ten laying hens has been lost to the disease.
The loss of hens, combined with inflation and the higher cost of feed has provided the perfect storm for egg prices. However, Emily Metz, the President and CEO of the American Egg Board says there is good news. Metz told Today, "Most of the egg farms that were affected by bird flu have recovered and are back to producing eggs." That doesn't mean they're back to full capacity, though.
Getting egg producers back to where they were before the avian flu hit isn't easy because laying hens don't reach their peak until they're about 10 months old. However, the U.S. Department of Agriculture says 11% more eggs were delivered last week and that percentage is expected to increase slightly in the coming weeks. More supply should help lower the cost.
In January of 2022, a dozen large eggs were selling for approximately $1.50 a dozen in the Midwest. Last week, it was $5.17. Yeah, it IS as bad as you thought. CNet says it may be this summer before prices get back near the level they were at prior to the avian flu outbreak.
In the meantime, shop around. As of 7 a.m. this morning, I found a 98-cent per dozen difference in the price of a dozen eggs between Hy-Vee and Walmart stores about a mile apart. A dozen extra-large Eggland's Best eggs were $4.49 at Hy-Vee...
and $5.47 at Walmart.
If you find a "good" deal, stock up. Eggs can be frozen. Who knew? At the 7:10 mark of the video below are instructions on how to freeze eggs in a muffin pan.
A popular Facebook post from Tasteful Recipes, suggests using an ice cube tray.
KEEP READING: 3-ingredient recipes you can make right now
LOOK: Food history from the year you were born
From product innovations to major recalls,
Stacker
researched what happened in food history every year since 1921, according to news and government sources.