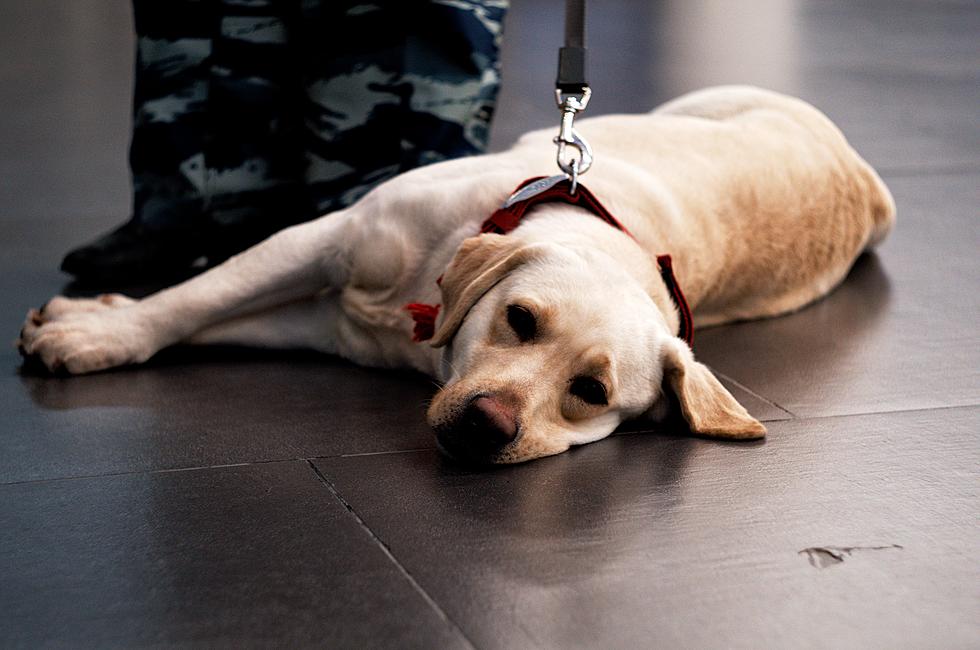 Three Dogs Left With Iowa Non-Profit Training Organization Never Returned Home
Photo by Artem Labunsky on Unsplash
Imagine leaving your service dog with an organization that you trust, and then never getting your dog back. And getting no answers as to why you didn't get your furry friend returned home. That's what happened to three Iowa families.
According to an investigation from KCCI, three people took their dogs to Paws and Effect for training and never got their dogs back. Paws & Effect has operations in Des Moines and in North Carolina according to their website. The site doesn't show much information about the service dog program but does give the option to email them for questions.
KCCI reports that in December of 2020, the Essary family went on vacation and left their hound-mix, Harrison, with Paws & Effect trainer Max Garcia. When they got back from their vacation Harrison wasn't with Garcia. Amber Essary, Harrison's owner, says that her daughter depended on him to cope with her anxiety and depression, which has been worse since losing him. The KCCI report states that Essary said that "Paws and Effect claimed Harrison was overweight, so they took him." After almost a year, they still don't really have answers.
Months after Harrison was taken KCCI reports that another dog owner, Kayonna Topp, says "Paws and Effect took her dog Kashi away, claiming the dog was overweight and they never gave her back."
Another victim of this was Army veteran Trevor Van Dyke, who told KCCI that "Paws and Effect said his dog, Krumbles, had back issues so they took him." After an evaluation in June 2020 they decided to "let him retire as a pet dog before placing him." Krumbles stayed with Van Dyke until August 2020 when he "trusted a Paws and Effect employee to care for Krumbles while he was out of town." When he came back, you guessed it, no Krumbles. All three of these families were in the same training class, and all are without dogs.
After taking things to court, Garcia, the trainer watching Harrison, testified that "his boss, Executive Director Nicole Shumate instructed him to leave his house with the doors unlocked so someone could take the dog." He claims he didn't know what the plans were for the dog after that. Garcia was sentenced to five days in jail and an $855 fine. KCCI asked Shumate for the vet records of all three dogs and got no response. You can read more on KCCI's investigation here.
It's unfortunate that these families were left with no dogs and no answers. It may take a while to sniff this one out, but something smells shady.