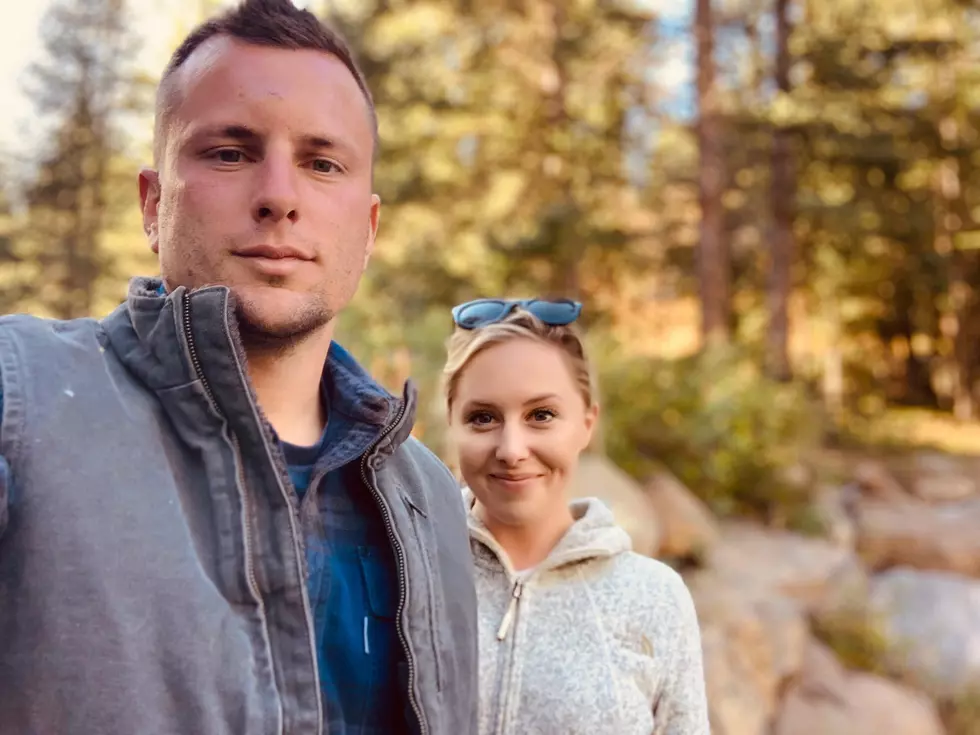 Danielle Celebrates Her One Year Wedding Anniversary [PHOTOS]
Danielle
Time flies! It seems like just yesterday I was stressing out over wedding planning and now, fast forward to today and it's already been a year.
To celebrate our one year wedding anniversary we decided to head west. My mom lives in Colorado so we vacation there often to visit. Also, her house is a nice pit stop on the way to Moab, Utah (which is where we got engaged). We wanted to have a full circle moment and celebrate one year together, so we returned.
First off, there is something about the mountains that's absolutely magical. It's so peaceful being in, and surrounded by them. The first stop on our road trip was to one of our favorite spots. As you can see, it's gorgeous.
Next, we headed west to where we got engaged--Moab. We are Jeep peeps (as I like to call it). We have a Jeep and love taking it off-roading on trails. Moab is one of the best places to do just that. We took a trail that put us on top of a mesa, and the view was incredible.
We also hung out on some beautiful, crystal-clear lakes, and stayed in a cozy little cabin with a wood-burning fireplace.
The evening of our actual anniversary was perfect. We had an awesome dinner (lobster tails and shrimp) and enjoyed some dessert in the desert with an amazing sunset.
It was definitely a trip for the books. Oh, and our dogs had a pretty good time too. (FYI: We're obsessed with our dogs and take them everywhere).
Cheers to many more years to come! :)