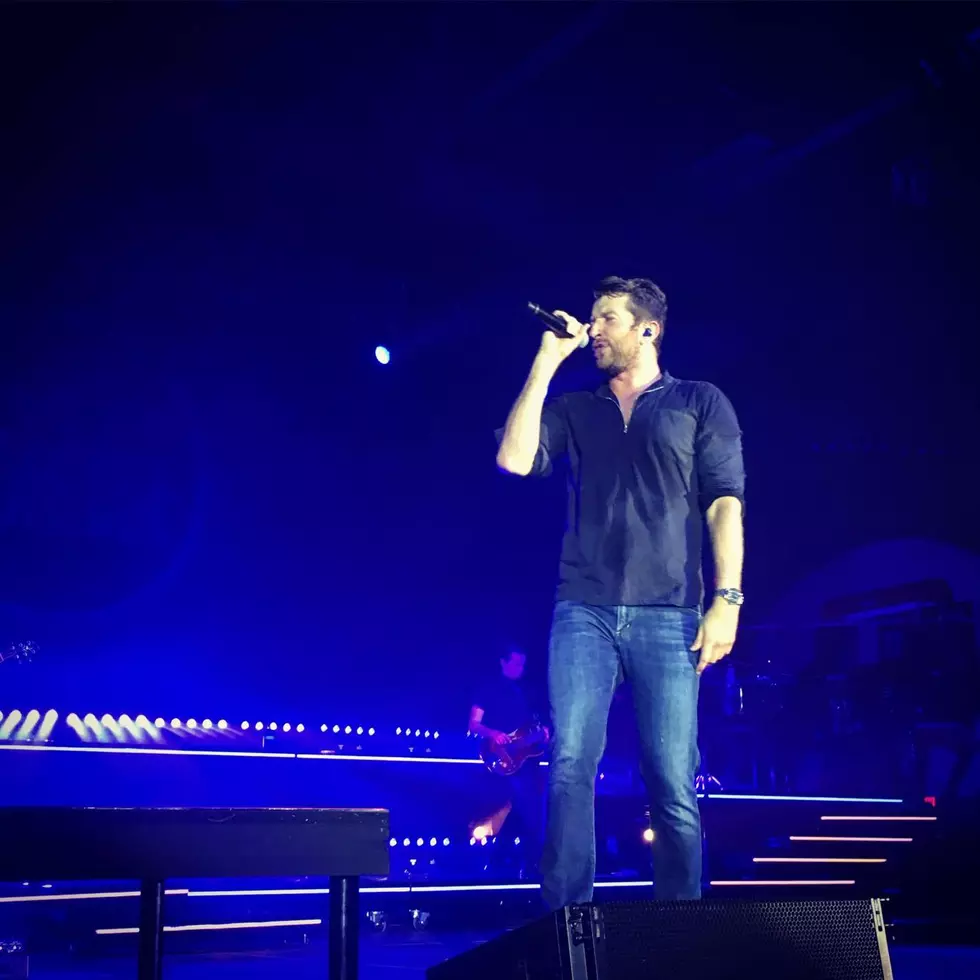 Courtlin Sprinted for the Front Row at the Brett Eldredge Concert [PHOTOS]
Courtlin
And I didn't even fall on my face!
I'm not going to lie to you - I am dying a little bit today. I drove out to Waverly last night to go see Brett Eldredge, and after an hour drive home, I didn't get to sleep until 10 to midnight. When you get up for work at 3:30 a.m., midnight is pretty much a death sentence. You know what, though? It was SO worth it.
Doors for the concert were at 7 p.m., so I arrived on Wartburg's campus at about 5:45. I figured that would be early enough to get to the front of the line, so I could make it to the front row. I was right. By the time doors were ready to open, the lines were ENORMOUS, but I was about 12th in the line I was in (until people starting cutting in line, but that's a whole different story). I think anybody that's ever waited in line early to get front row for something has probably reacted how I reacted last night when we were ten minutes away from the opening. I was PUMPED UP. I could feel the adrenaline pulsing through my body. I was determined to get to that front row. As soon as my wristband was put on me, I was GONE. I even managed to run down some bleacher stairs without falling on my face, which might've been my biggest accomplishment all night. I made it to left-center stage. FRONT ROW.
Of course, everybody knows that once you're front row, you literally can't go anywhere without losing your spot, so I ignored my bladder throughout the duration of the show. Brett Young went on at 8 p.m., with Brett Eldredge following at about 9:15.
Let's stop and talk about Brett Young for a second. OH MY GOD. Not only is he crazy talented, but he's also crazy attractive. I only knew his one song "Sleep Without You," but I downloaded the rest of his EP this morning because it's actually really good. Check out "Beautiful Believer" and "In Case You Didn't Know," which I'm pretty sure is his next radio single. Also, he looks just a young Matthew McConaughey. I kept waiting for him to say, "Alright, alright, alright!" It never happened.
And Brett Eldredge was, of course, absolutely perfect. There's nothing else I can even say. Just LOOK AT HIM.
Overall, it was a great night. I actually prefer smaller venues over giant stadiums, because you get a more personal feel. Aside from basically getting assaulted by all of the women around me (when he came out into the crowd during "Drunk on Your Love" I thought I was going to be trampled), it was an amazing show. Can't wait to see Brett again in a few weeks in Moline! :) Here's a compilation of videos I managed to record last night: