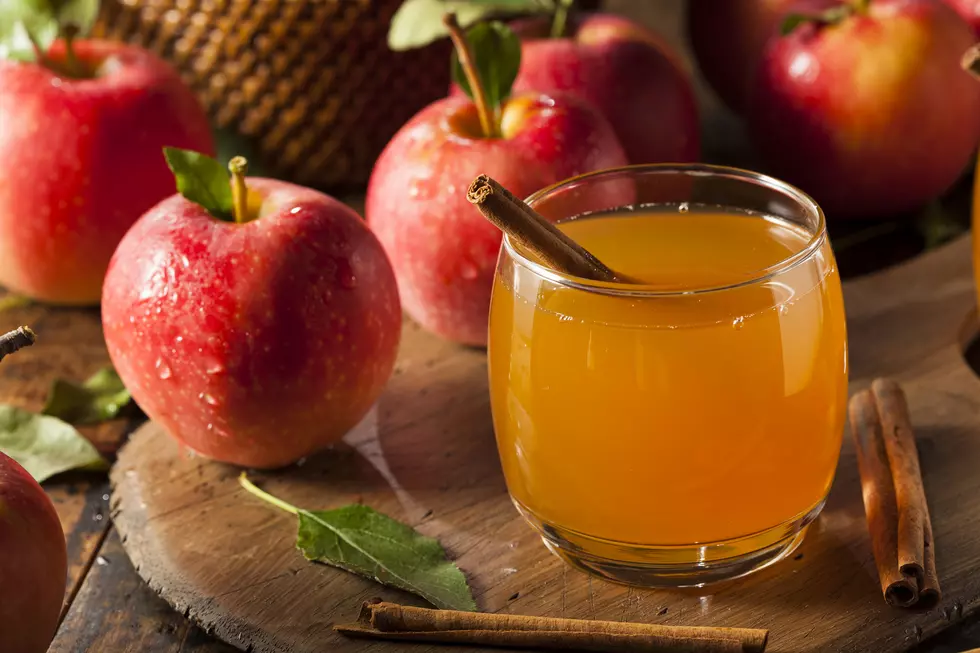 Cedar Rapids is Hosting a Cider Stroll Next Month
bhofack2, ThinkStock
Not all 2020 fall events have been canceled! According to Facebook, Cedar Rapids Main Street will be hosting a Cider Stroll this October.
The 2020 Cider Stroll will take place Friday, October 16th from 4 to 8 p.m. throughout the Czech Village and New Bohemia districts. According to the event page on Facebook:
"Enjoy FREE Cider & Apple Themed samples as you tour through the retail shops of the Main Street District. Samples will be a variety of Apple themed drinks and treats - both alcoholic and non-alcoholic in retail locations in the Czech Village and New Bohemia. Apple themed specials will be featured at local restaurants."
You'll be able to pick up a map at participating businesses, which you'll be able to spot thanks to the luminaries that will be placed outside each of them. There is no list of participating businesses yet, but you'll be able to see the latest updates on the event page
HERE
.
Because of COVID-19, there will be plenty of social distancing guidelines in place. For example, a limited number of people will be allowed inside each location at a time. The good news is that you'll be able to enjoy your beverages outside. The post reads:
"With city approval, participants will be encouraged to consume drinks outside each business while following social distancing guidelines."
In addition, masks are required and hand sanitizer is encouraged. Oh, and since alcoholic beverages will be served, this event is for ages 21 and over only.
If you're looking for a fun and safe fall event full of cider and shopping, the Cider Stroll is a great option! You can keep up with all of the upcoming Cedar Rapids Main Street events
HERE
.