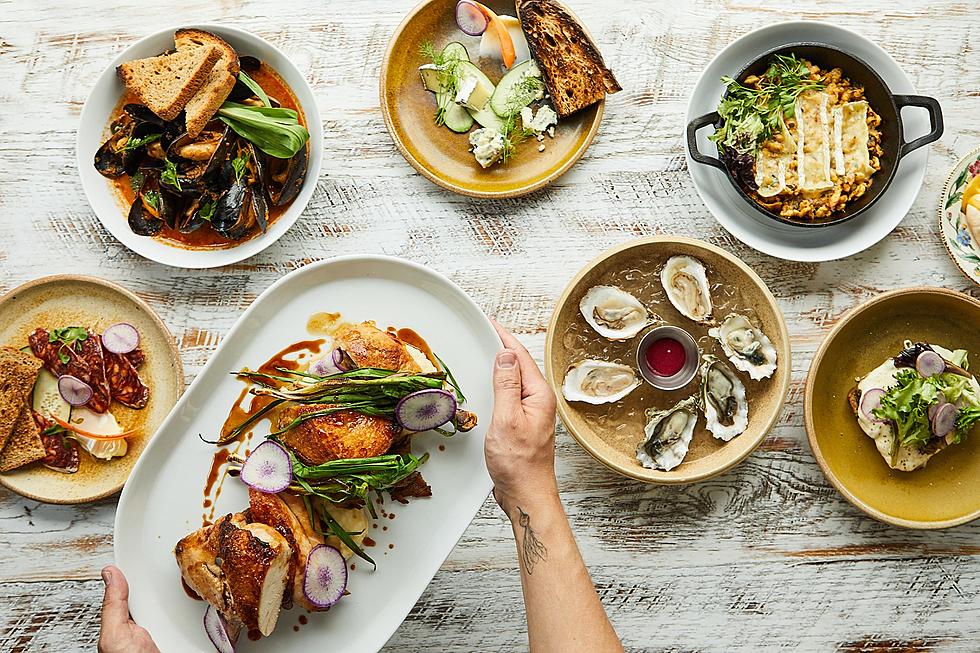 Cedar Rapids Chef Wins Iowa's 'Chef of the Year' Award
Rodina, Facebook
Every year, the Iowa Restaurant Association hands out their Industry Awards, which "celebrate the achievements of some of Iowa's most resilient operators." Some of the award categories include Restauranteur of the Year, Employee of the Year, Philanthropist of the Year, Mentor of the Year, and Chef of the Year. We're excited to announce that a Cedar Rapids man has taken home one of these awards for 2021!
According to a new article from the Cedar Rapids Gazette, Chef Samuel Charles has been awarded Iowa's 2021 Chef of the Year award! 34-year-old Samuel is not only the chef, but the owner of the popular restaurant Rodina in the Czech Village. Located at 1507 C Street SW, Rodina specializes in "Midwest comfort food," and is currently ranked as the number one restaurant in Cedar Rapids on Yelp. That's all thanks to Samuel and his wife Phoebe, who opened the restaurant back in 2019.
Chef Samuel has worked his way up in the restaurant industry over the past 18 years. He spent time in Chicago and Denver after attending culinary school, and then moved back to Iowa in 2017 to be closer to family. Rodina has been such a success that Samuel and Phoebe would like to take things to the next level in the near future. According to the Gazette, "the couple would like to expand their holding into a group of restaurants. One casual concept is in the works for Iowa City."
In the meantime, you can enjoy everything Rodina has to offer Wednesdays through Saturdays from 4 p.m. to 10 p.m. and Sundays from 4 p.m. to 9 p.m. They also serve brunch the first Sunday of each month from 10 a.m. to 2 p.m. You can check out the official menu on their website HERE.
The 10 Highest-Rated Restaurants in Cedar Rapids
What restaurants here in the Cedar Rapids area serve the best food? Here are the top ten according to Yelp!
The Top 10 Highest-Rated Iowa City Restaurants According to Yelp
Iowa City has a ton of amazing restaurants! These are the top 10 highest-rated ones according to Yelp.