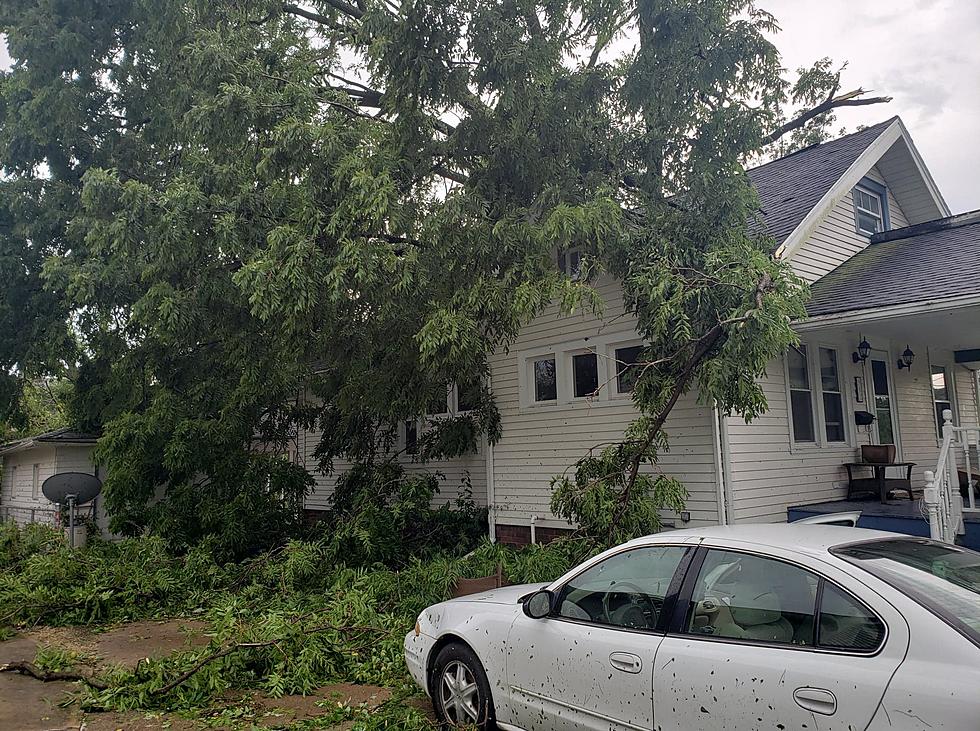 Brain's Home Suffers Major Damage During Derecho
Ryan Brainard
One week ago today. Last Monday I was home with our three kids at our home in Marion waiting for these storms to roll through. Weather experts said they were going to be bad. But we had no idea it was going to be like this. As the storms drew close, I gathered the kids with me around the TV and watched the derecho change our neighborhood forever.
I thought the storm would miss our neighborhood. Maybe it would skirt to the south. Perhaps the worst of the winds would miss us. When the storm first hit, I thought I might be right. High winds hit and some small branches were tossed around yards, including ours. Then it died down and I thought we were safe. I was wrong. The true force of the derecho then hit our Marion street and I got scared. We watched a huge oak tree across the street crash down. I then grabbed the kids and the dog and headed to the basement. The sounds that were heard were awful. The roaring winds just wouldn't stop. Then we heard the crashing and crunching noises of our walnut tree crashing through our roof. Water poured in from the storm. It was a nightmare.
I wandered up stairs when things finally began calming down and saw what I'd seen numerous times on TV. A disaster zone. Only this time it was the street I lived on. Almost every large tree was gone. Down on the ground, or on a house. Power lines dangled from trees and across the street. Debris from our roof had shot down a stairwell and into our hallway on the main floor of our home. Water was leaking into the girl's bedroom. Chases's room upstairs was destroyed.
A neighbor's large tree also destroyed our backyard. Fencing was crushed. A playset was flattened. Our garage had a tree on half of the roof too. It was almost too much to take in. I finally got ahold of Holly who was on day one of a new job. I told her of the damage and she couldn't believe it. She rushed home and had to park nearly a block away and walk down our street to the house. She saw me and the kids waiting for her on the front porch. We all embraced as a family. Cried as a family. But we were SAFE as a family.
Yes, we did lose some things. But those will be replaced by insurance. Our family is safe. We discovered just how great our neighbors are. We will rebuild, just like the rest of Eastern Iowa will. The derecho may have knocked us down. But Iowans have never been the kind to just lay down. We aren't afraid of a little hard work. Let the rebuilding begin.