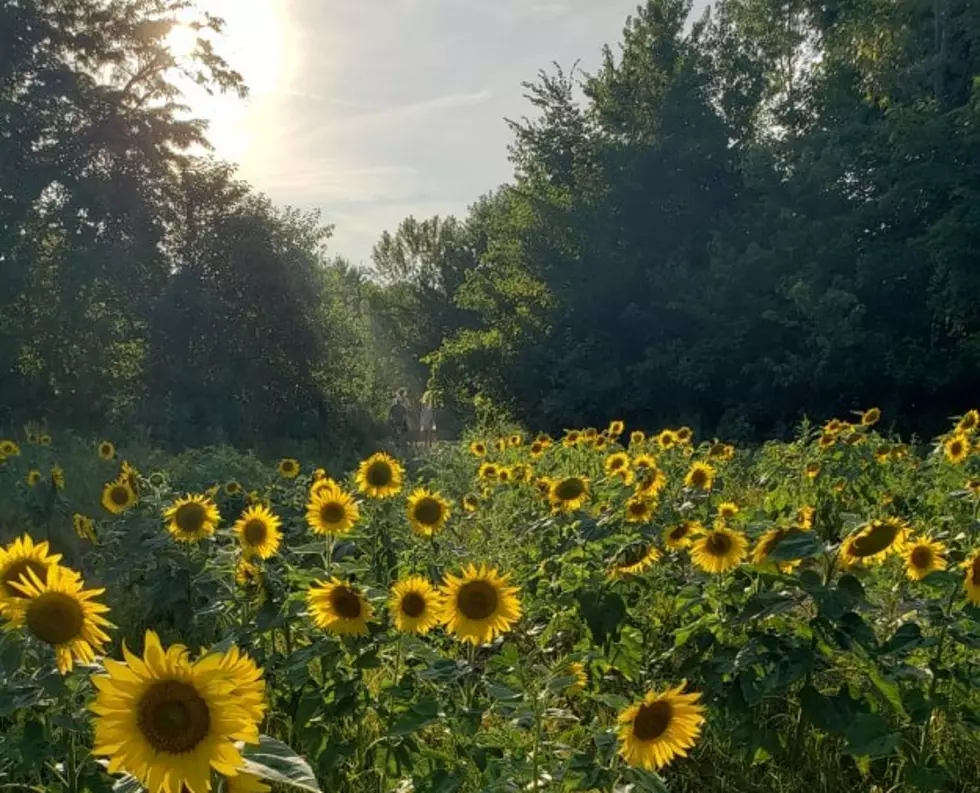 Brain's Family Visits Popular Sunflower Field [GALLERY]
Ryan Brainard
When it comes to family pictures, it should come as no surprise that Holly sets them up. She coordinates outfits and picks the location that we'll be shooting at. We wanted some new pictures of the kids taken before school started, so we headed off to what I was told was a very popular spot near Vinton. A sunflower field.
This particular field is located within the Dudgeon State Wildlife Area in Benton County. It's a quick gravel road off of Highway 150. Just ask me as I missed it the first time we drove by! Once you do find the turnoff, you travel down a gravel road and reach a little horseshoe parking area. Then, you take a short walk to a giant field of sunflowers.
When we arrived shortly after 6 p.m., we were definitely not alone. Families were pouring out of their cars and staking out the best spot for some pictures. There were babies in crates and older kids taking what looked like might be senior pictures. Our three kids had a fun time posing amongst the flowers and I think we got some great shots. Thanks to family friend Lori for capturing some fun moments!