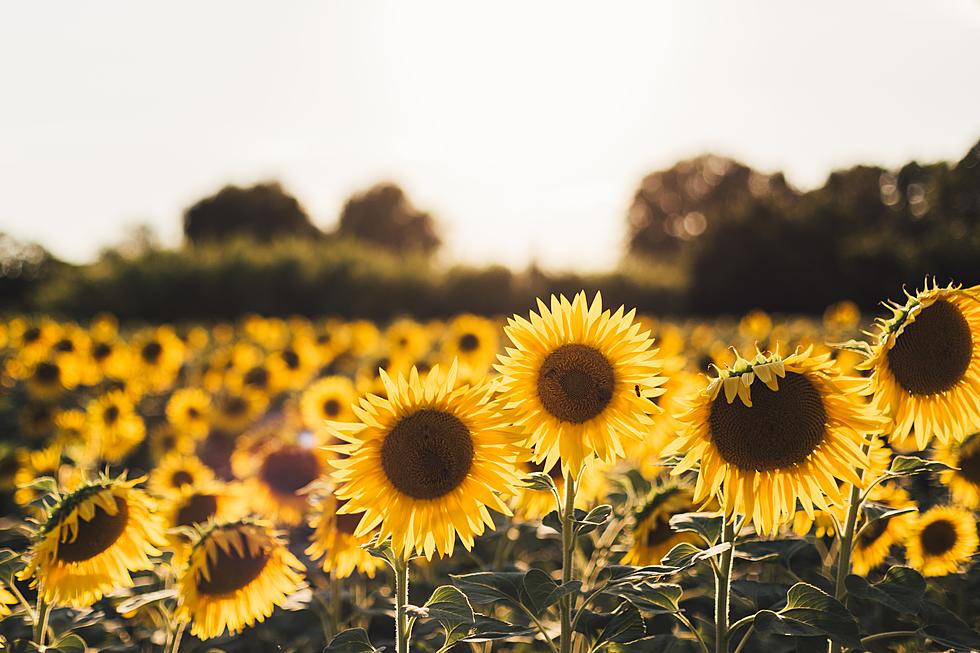 Sunflower Experiences are Happening in Eastern Iowa This Month
Jordan Cormack, Unsplash
If you're looking for a great photo op this month, there are several sunflower fields you'll be able to visit in the area!
Back in July, Pheasant Run Farm gave an update on their 2022 Sunflower Experience. The local farm planted around 350,000 sunflower seeds this spring, and those flowers are set to bloom early this month. The website reads:
"We are planning to open in early August for approximately 14 days of prime bloom time. We'll announce the opening date as soon as we know when the sunflowers will begin blooming. Our apologies for not being able to set a date well in advance. We've got to be patient while Mother Nature does her thing!"
Pheasant Run officially opened their sunflower experience to the public last Thursday, August 4th, and the last day will be Sunday, August 14th. Hours are 9 a.m. to 8 p.m. and the entrance fee is $6 per person (ages three and younger are free). Pheasant Run Farm is located off of Highway 30 near Belle Plaine.
Colony Pumpkin Patch in North Liberty is also preparing for the 2022 sunflower season. The website says their fields will be open August 20th, 21st, 27th, and 28th, and September 3rd, 4th, and 5th from 10 a.m. to 6 p.m. Admission will cost $10 for ages 3 and up if purchased in advance online, or $12 in-person. In addition to the sunflower fields, admission also includes access to photo ops and a play area for the kids. You can purchase your tickets online HERE.
And finally, Bloomsbury Farm in Atkins will also have a Sunflower Festival, but that one won't kick off until September 16th. The event will feature six acres and 25 varieties of sunflowers on Fridays, Saturdays, and Sundays through September 25th. You'll be able to purchase your tickets when they go on sale HERE.
Cedar Rapids Balloon Glow 2022
Balloon Glow 2022 was a huge success for the Cedar Rapids Freedom Festival! Here are some photos from this year's event!
Hidden Hollow in McGregor is a Nature Lovers' Dream
Hidden Hollow in McGregor is a Nature Lovers' Dream