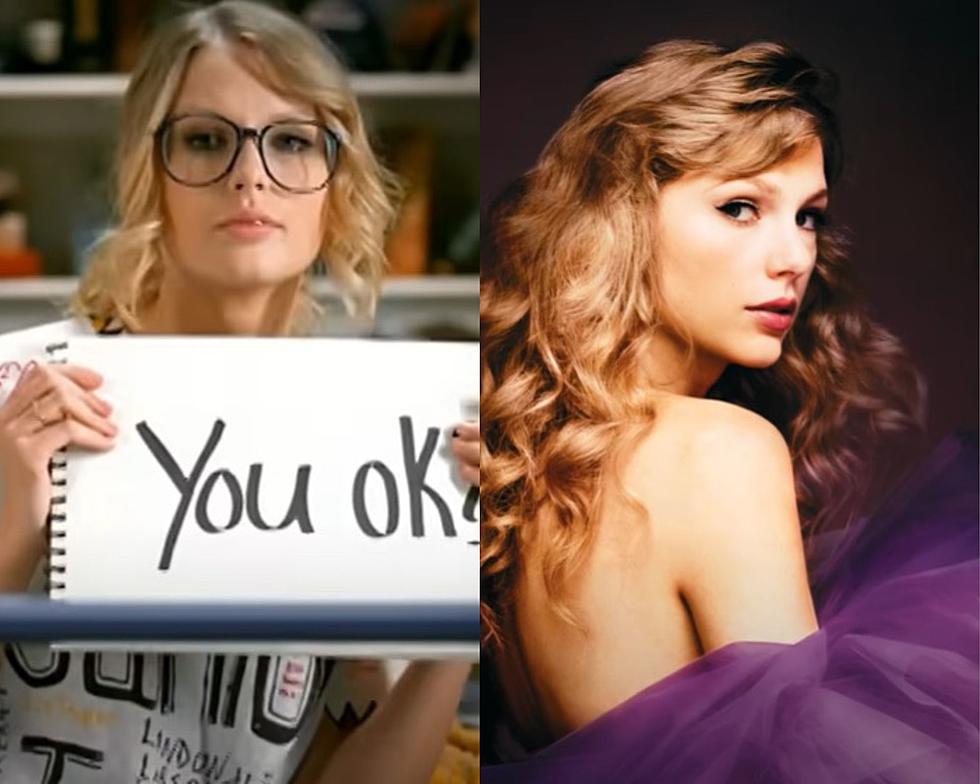 Brain And His Daughter Reveal Their Taylor Swift Concert Costumes
YouTube via Taylor Swift
The weekend that my daughter Carly and I have been waiting months for is finally here. Like thousands of other Swifties, we're about to head to Kansas City for Taylor Swift's Era's Tour for a Saturday night show at Arrowhead Stadium. As if that wasn't enough for my diehard fan of a daughter to process, Taylor also released her latest rerecorded album today, Speak Now Taylor's Version. Our friendship bracelets are ready...and are costumes are set!
I somehow managed to navigate the utter disaster known as Ticketmaster the day that Taylor Swift concert tickets went on sale last year when she announced her Era's Tour. I waited six hours in the queue and my patience paid off. I managed to get two tickets for Saturday, July 8th in Kansas City. No, we weren't up close, and no the tickets didn't cost me thousands, but we were in the building for Taylor and that was all my 14-year-old daughter could ask for. Flash forward to the tour kicking off. Carly had to sit and watch friends go to other shows while we patiently waited. But our weekend is finally here!
There are some really cool things happening at Taylor's shows. First of all the friendship bracelets. Swifties, including my daughter Carly, have been making them and then exchanging them at shows. We're going down to KC with plenty to share.
And the other thing that fans are doing to celebrate is dressing up as their favorite Taylor Swift 'Era'. She has so many versions to choose from. Her early country days, to her current pop efforts like Midnights. As fans of her music, Carly and I decided to go with an early Taylor era. I played Taylor on K-HAWK when she was a country star and loved her music. She wasn't for everyone, especially older country fans, but she wrote her own music and really connected with fans. So my outfit comes from her album Fearless and the video for her hit song You Belong With Me.
Carly decided to channel Taylor's Speak Now era. Taylor's version of the album has been rereleased today and I'm sure we'll be listening to it all the way to Kansas City and back. Carly decided to go with one of Taylor's favorite colors...purple. She also plans to draw Taylor's favorite number, 13, on her hand prior to the show. We tried on our outfits last night and I have to say...we're ready for Taylor!
The drive down will be long. The crowds and traffic will be crazy. Concessions will be expensive and merch lines will be ridiculous. But when Taylor takes the stage and tears of joy fill my daughter's eyes...it will all be worth it. I can't wait to see the Sparks Fly.
The Best Country Singer From Every State
Some states, like Oklahoma and Texas, are loaded with famous country singers. Others, like Nevada and Maine, are still looking for a real breakthrough artist. See the best and most successful country music artist from all 50 states, starting with
Hank Williams
and Alabama.
Check Out the Best-Selling Album From the Year You Graduated High School
Do you remember the top album from the year you graduated high school?
Stacker
analyzed
Billboard
data to determine just that, looking at the best-selling album from every year going all the way back to 1956. Sales data is included only from 1992 onward when Nielsen's SoundScan began gathering computerized figures.
Going in chronological order from 1956 to 2020, we present the best-selling album from the year you graduated high school.