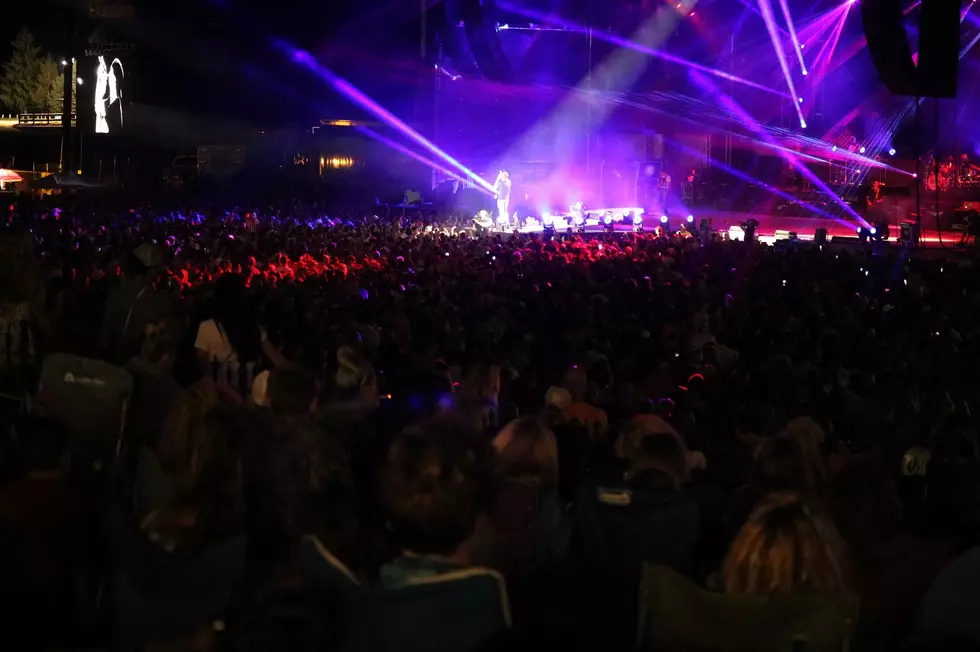 BIG News About Next Week's Great Jones County Fair
Julie James
I don't know where to even begin so I'll start with a question. Are you ready for the Great Jones County Fair?! You can bet we are. We have a ton of stuff going on around the fair, including plenty more opportunities for you to win tickets to this year's shows and even those in 2020. What?! Yes, you read that right.
Let's start with the four contests that are going on now. You can sign up to win track tickets for ALL three of the shows we're welcoming to the 2019 fair. Tim McGraw and Trace Adkins Thursday, July 18; Hootie and the Blowfish Friday, July 19; Chris Stapleton Saturday, July 20. You can enter HERE or if you'd like to sign up for the shows individually, you can do that too. Just click HERE.
98.1 KHAK is also giving away tickets to each show next week. Brain and Courtlin have Hootie and the Blowfish track tickets for you each morning at 6:40. They have Tim McGraw/Trace Adkins track tickets at 8:40. Bob James will give away track tickets to Chris Stapleton every afternoon at 3:40.
Thursday night, look for us inside the main gate at the fair. We'll be taking donations for Children's Miracle Network (our annual radiothon is August 15 and 16 at the University of Iowa Stead Family Children's Hospital) and someone is going to win the very first pair of tickets to the 2020 show that Brain and Courtlin will announce just before the concert starts Thursday night! The winner will be announced from the stage right after they tell you who's coming.
Friday night, we'll be in the same spot collecting donations for the kids. Friday evening, you get a shot at meet-and-greet passes for Hootie and the Blowfish OR the first pair of tickets to the 2020 show that Bob and Danielle announce prior to Saturday night's concert.
Saturday evening, we'll be collecting donations one last night for the chance to win that first pair of tickets to the 2020 show we'll be announcing Saturday evening. No, you need not be present to win. Oh, and we have something very cool planned for you right after the opening act, Kendell Marvel, performs Saturday night.
If you haven't downloaded the KHAK app yet, now is DEFINITELY the time to do it. We'll be sending out alerts announcing the 2020 acts, there will be special contests related to Great Jones County Fair concerts and more. You can download it HERE and it's compatible with Apple Car Play and Android Auto so you can put us on your phone and your vehicle dashboard as well.
K-Hawk Country, we'll see you next week in Monticello. Be sure to scream loud every night when you see us on stage. We know you'll make plenty of noise the rest of the night...