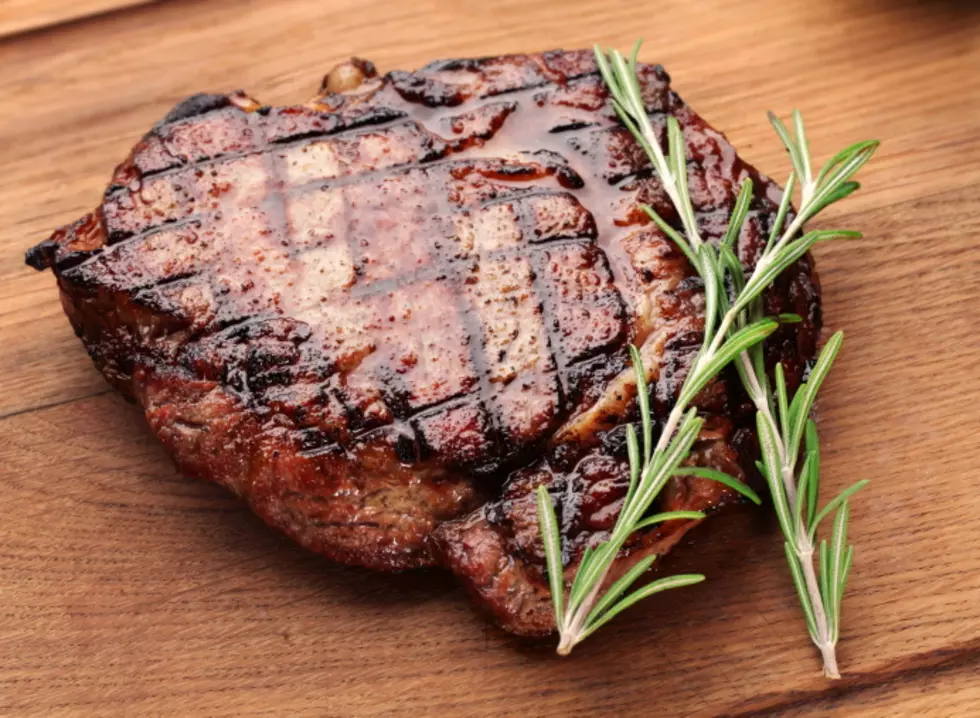 An Iowa City Steakhouse Has Been Named the Best in Iowa [PHOTOS]
Valentyn Volkov, ThinkStock
It looks like I have another restaurant to add to my must-try list! Iowa Chop House, located at 233 East Washington Street in Iowa City, has been named the best steakhouse in Iowa!
This is according to the Food Network, who recently published an article titled "50 States of Steakhouses." The site mentions the modern yet rustic decor of the restaurant and the "Beer Barn," which offers Iowa beers via electronic self-pouring taps, but the main focus is obviously the food. They write:
"The menu reflects a farm-to-fork ethos: Beef is sourced from local farms or in partnership with the Iowa Cattlemen's Association; cheese curds, a regional delicacy, and popular appetizer, come from Amana (here they're fried and served with homemade ranch dressing); and seasonal vegetables are sourced from local farms or grown at the Chop House's own Ernie Found Farm in Iowa City (don't miss the sweet-corn succotash). And while beef is arguably the star of the show, there's also a fan-favorite pork chop that gets equal billing alongside the signature steaks, and a perennially popular starter is the bacon board, in which double-cut bacon is tossed and baked in a pepper maple glaze."
Judging from some of the photos I found on Instagram, this place is NOT messing around!
According to the Des Moines Register, brothers George and David Etre opened Iowa Chop House four years ago, and it was important to them to have the restaurant be both upscale and laid-back to make all customers feel welcome. Their best-selling items include the bacon board appetizer, the 18-ounce T-bone, the filet mignon, and the 14-ounce pork chop.
Read more about the Iowa Chop House HERE!