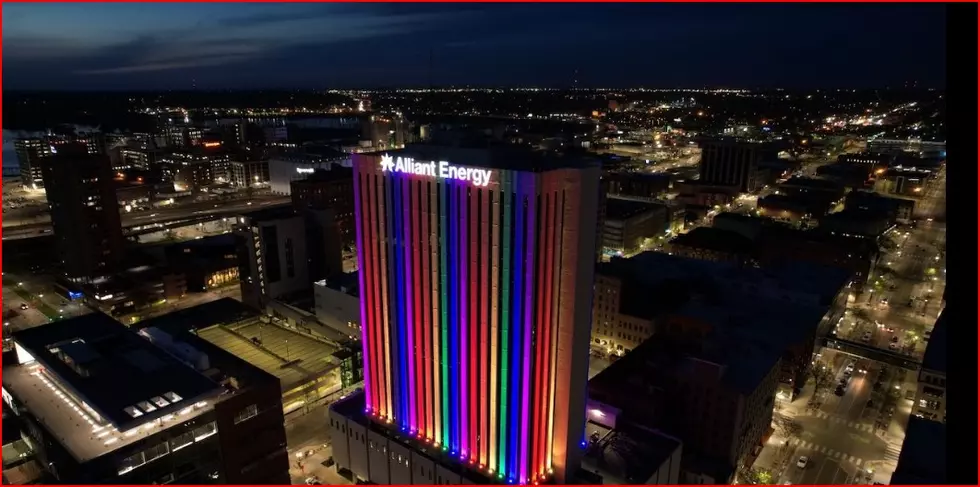 Alliant Energy To Light Up for Cedar Rapids Graduates
Google Maps
Much like they did last year, in a salute to graduating seniors in the Cedar Rapids area, Alliant Energy will light its downtown headquarters (the "Alliant Tower") in the respective colors of local schools to support graduating seniors, according to the Cedar Rapids Gazette.
Congratulations to the graduates
After a challenging school year, marred by the ups and downs of the pandemic, KCRG reports that not only will the seniors have their schools commemorated in lights at one of Cedar Rapids' most recognizable buildings, they will be able to cross the stage and have their families watching. It was announced that capacity limits have been lifted at the Alliant Energy PowerHouse in downtown Cedar Rapids, where most graduation ceremonies for Cedar Rapids schools will take place.
What does this mean for Cedar Rapids Community School District families?
Go watch your graduate walk the stage and collect their diploma IN PERSON, masks optional, with ticket allotments no longer required with general admission seating for patrons in the upper balcony. KCRG lists the graduation schedules for metro area schools here. Linn-Mar's graduation is May 30th and it was a group of parents in their district who got a petition started to encourage VenuWorks, the owner and operator of Alliant Energy PowerHouse, to lift capacity restrictions.
Be true to your school and cruise downtown for a look
Meanwhile, Alliant's light tributes occur on the following dates:
Sunday, May 23: Xavier High School (Blue and silver)
Monday, May 24: Metro High School (Purple and Black)
Tuesday, May 25: Prairie High School (Orange and Black)
Wednesday, May 26: Marion High School (Red and gold)
Thursday, May 27: Kennedy High School  (Green and gold)
Friday, May 28: Washington High School (Blue and red)
Saturday, May 29: Jefferson High School (Blue and white)
Sunday, May 30: Linn-Mar High School (Red and Black)
Jason Momoa Through the Years