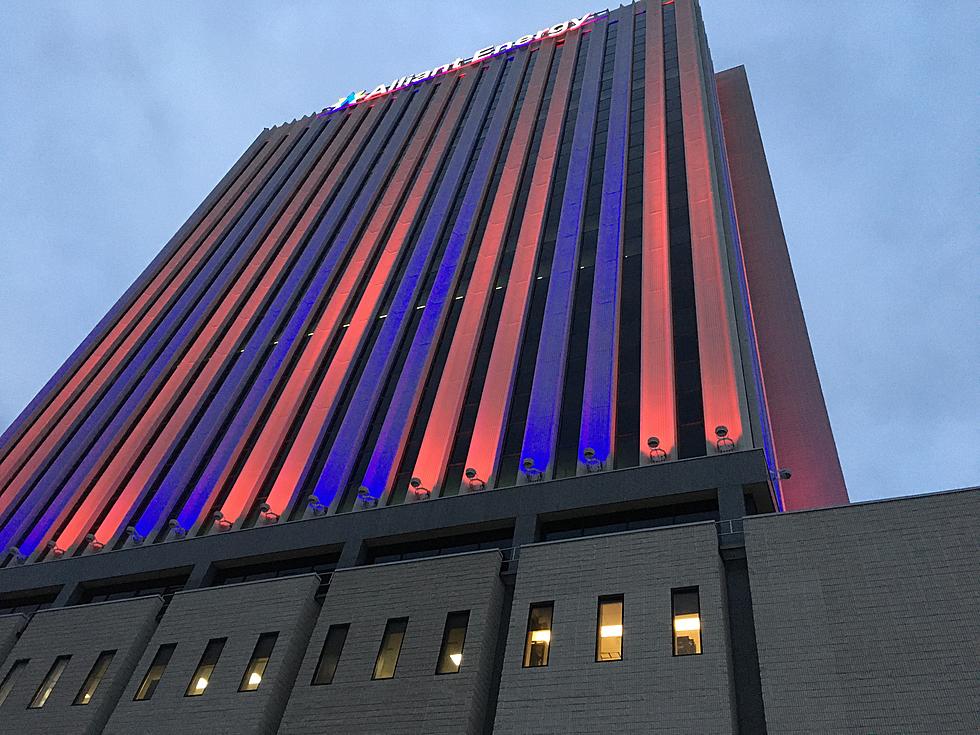 Alliant Building Glows in School Colors to Honor 2020 Grads
Mike Ferris
One of the most memorable things about the graduating class of 2020 is how they are dealing with the pandemic.
In response to their stoic determination, the folks at the Alliant Energy building have come up with a fitting tribute to honor our young adults who are taking some giant steps into a world that is pretty messed up right now.
For the next week, the tallest building in downtown Cedar Rapids will be lit up in different school colors to honor the class of 2020.
It began Thursday May 21, with a tribute to Washington High School with red and blue beams lighting up the city's tallest building with a somber evening sky in the background.
Parents drove their graduating students downtown for pictures in front of the building. People gathered for just few minutes keeping safe distances from others with the same idea.
Historians are telling us to document our experiences this year more than ever, and it's easy to understand why.
The class of 2020 will be remembered for ingenuity and perseverance.
Here's the full schedule of the Alliant's remaining high school tribute of colors:
May 21 - Washington High School - Red and Blue
May 22 - Jefferson High School - Blue and White
May 23 - Kennedy High School - Green and Gold
May 24 - Linn Mar High School - Red and Black
May 25 - Marion High School - Crimson and Gold
May 26 - Prairie High School - Orange and Black
May 27 - Xavier High School - Navy and Silver
May 28 - Metro High School - Purple and Black
Enter your number to get our free mobile app
Cedar Rapids Flood of 2008