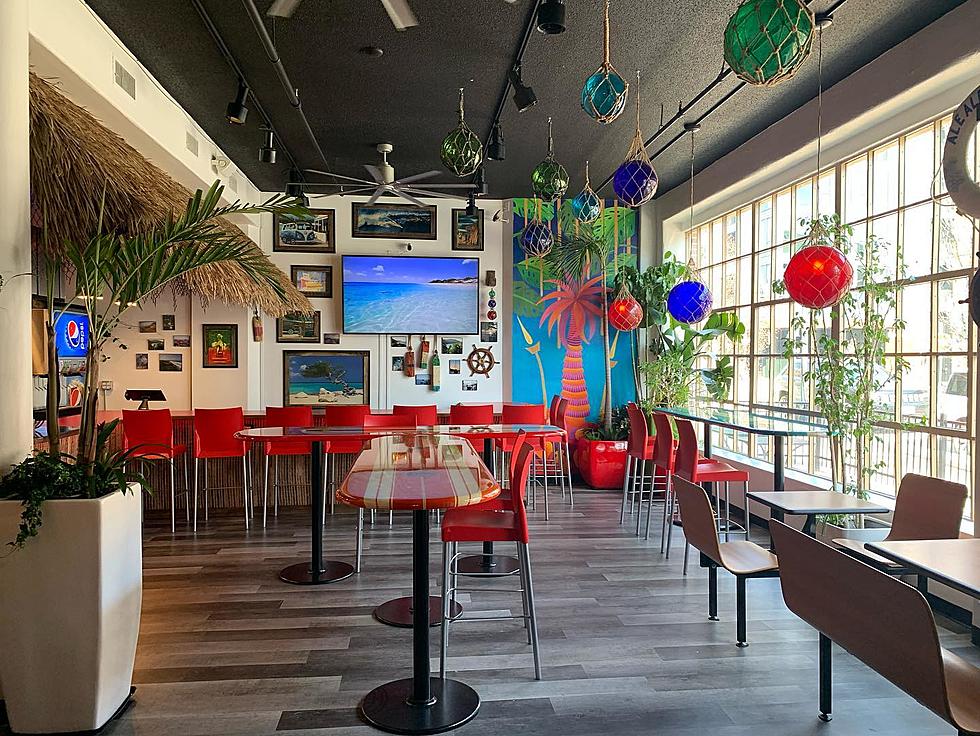 A New Island-Themed Restaurant Has Opened in the Corridor [PHOTOS]
Marco's Island, Facebook
The next time you head over to the Ped Mall in Iowa City, there's a new place you need to stop and check out!
Back in early 2021, the owner of the beloved Marco's Grilled Cheese announced that they would be taking over the space right next door to their location at 117 N. Linn Street in Iowa City. Marco's Grilled Cheese would not be expanding into the new building, though. Instead, owner Mark Paterno decided to open up a brand new sister restaurant called Marco's Island.
According to an article from the Daily Iowan, Marco's Island is an island-themed restaurant offering "island drinks, which can be served with alcohol or as virgin drinks, as well as salads, smoothies, omelets, jerk chicken, fried rice, fish and chips, key lime pie, and more." The interior is decked out in palm trees, surfboards, netting, and other nautical decor, fully immersing customers in an island atmosphere in the middle of Iowa City. Here's a sneak peek look inside the restaurant:
The article from the Daily Iowan says that Marco's Island was expected to open in the spring of 2021, but even at the time the article was written, the restaurant was experiencing setbacks. The owner told the publication:
"[It's been] absolutely awful. The non-stop reacting to the environment around us and having to postpone opening it months and months longer than I wanted to."
We're happy to report that Marco's Island was finally able to open, and the current hours are Friday and Saturday nights starting at 5:30 p.m. For the latest updates, you can check out the official Facebook page HERE.
Eastern Iowa Restaurants That Opened/Reopened/Relocated in 2021
LOTS of new restaurants opened here in Eastern Iowa in 2021! Here are a list of them, plus restaurants that reopened or relocated.
Le Mars, Iowa's Grain Bin Airbnb
The Grain Bin Lodge and Retreat in Le Mars, Iowa is a unique place to stay for anyone visiting western Iowa!