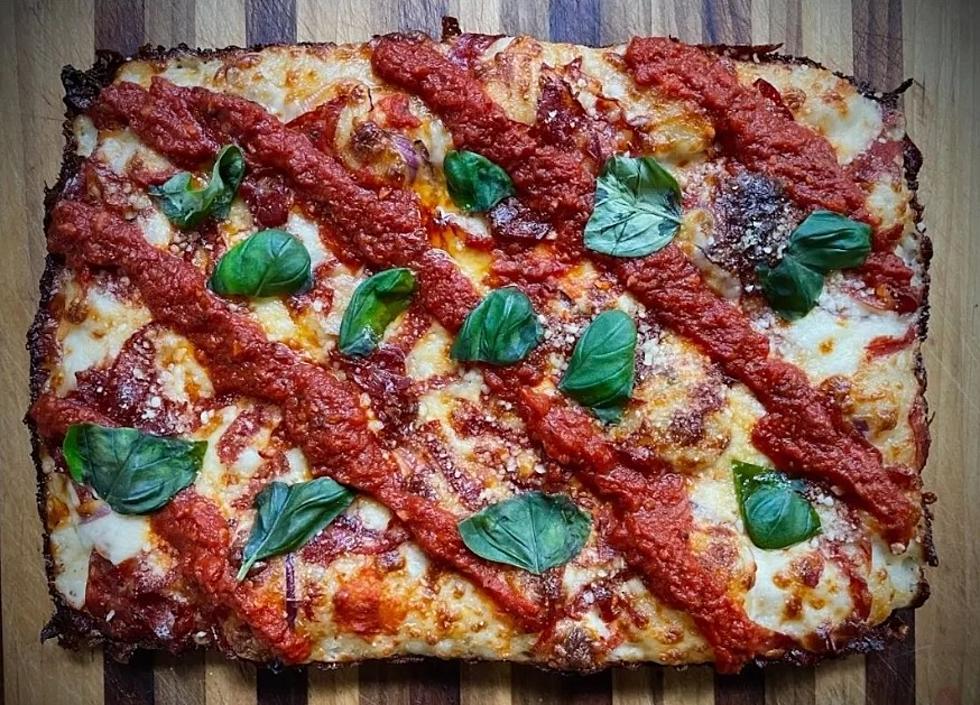 A 'Fancy' New Bakery & Pizzeria Has Come to Cedar Rapids
@fancysnewyork, Instagram
If you've ever visited the city of Mount Vernon, then there's a good chance you've heard of Lincoln Winebar. Lincoln Winebar is a popular area restaurant that's known for its delicious wood-fired pizzas. Well, Jesse Sauerbrei, the owner of Lincoln Winebar, has teamed up with another local business owner to bring some amazing pizza to Cedar Rapids!
According to a new article from the Cedar Rapids Gazette, Jesse Sauerbrei and owner of The Local Crumb Aaron Hall have come together to create Fancy's, a new bakery and pizzeria. The restaurant has moved into the space at 3531 Mount Vernon Rd SE, which was formerly home to Rustic Hearth Bakery. The Cedar Rapids Gazette reports that Fancy's is not yet open to the public, but that it has been doing "pop-up events" where a limited number of pizzas are available to order for pick-up on select dates. A March 18th post on the official Fancy's Instagram account says that the pop-ups serve an important purpose. It reads:
"With each of these pop up take out things we're doing, we're able to put some dollars towards making this space what we hope and imagine it will be."
Another post on the Instagram account reads:
"We'll be doing more take out pop ups, and more frequently until we've got the feng shui figured. Then as we continue to do some remodeling to the space we'll move into more regular take out hours. Dine in when it happens."
Fancy's has been offering both New York-style and "Fancy Pan" pizzas during their pop-up events, as well as fresh bread from The Local Crumb. If you want to order a pizza, you have to follow @fancysnewyork on Instagram and wait for a pop-up announcement. You can then place your order by messaging the page with which pizza you want and an estimated pick-up time. They seem to be selling out quick, though, so when you see the post, I wouldn't wait too long! As of right now, cash, check, and Venmo are the only methods of payment. If you want to order bread from The Local Crumb for pick-up, you can place your order on their website HERE.
We can't wait for Fancy's to officially open for regular hours! You can follow their Instagram account for the latest updates HERE.
Our Favorite Local Pizzas on National Pizza Day
We've had some delicious pizza here in the Corridor! Here are some of our favorites!
2 Guys Eat at 21 Cedar Rapids Restaurants in 1 Day
Cedar Rapidians Camden Stovie and Colton Storla ate at all 21 of the 2023 Cedar Rapids Restaurant Week stops on Saturday, February 18th! Here are all the foods they enjoyed: