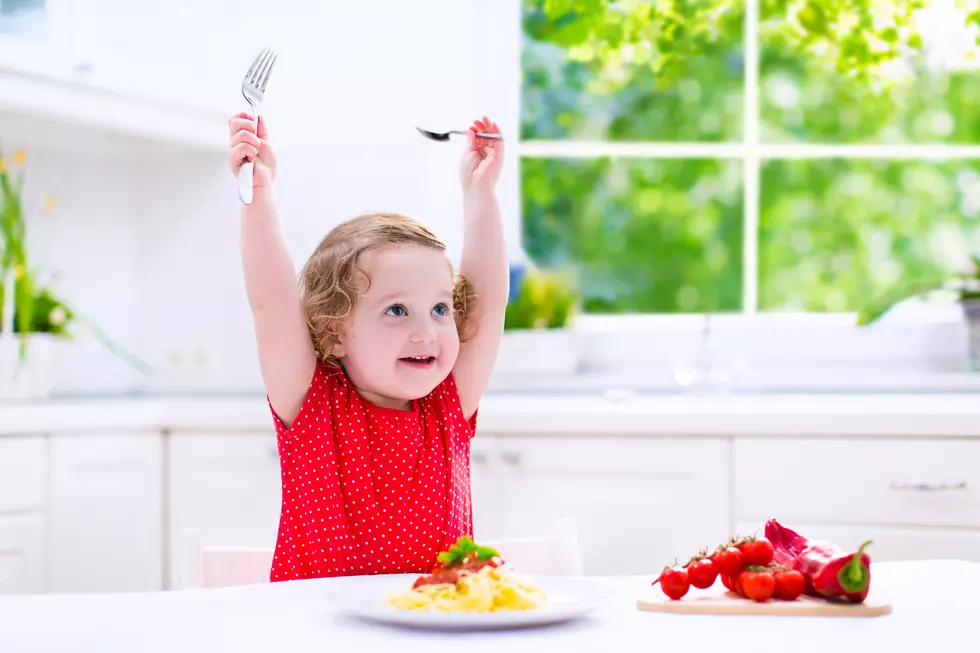 Would Your Child Pass the 'Toddler Temptation Challenge?' [WATCH]
Thinkstock
Any viral challenge involving kids is bound to be hilarious!
The 'Toddler Temptation Challenge' has been making the rounds on social media, and the videos are adorable! The point of the challenge is to test your child's patience. Basically, parents put some sort of delicious treat in front of their little one, but they tell the child that mommy or daddy has to leave the room and that they can't eat it until they come back. When the parents leave, the secret camera that's set up captures their child's reaction. Some kids are very patient and don't touch the food until they're supposed to, but others? Not so much!
Lots of celebrities have been participating in the 'Toddler Temptation Challenge.' The first one that I saw was from Kylie Jenner. She posted the video of her daughter Stormi to Instagram last week. She used M&Ms to tempt her. Stormi just turned two back in February and she passed the challenge with flying colors! Here's the video:
Some country artists with little ones have also jumped onboard the challenge. For example, Jason Aldean's wife Brittany Aldean posted a video of their two-year-old Memphis. Brittany used a donut for her video, and we're happy to report that Memphis only stole a sprinkle before mom returned from the bathroom!
Another cute video came from Hayley Hubbard, the wife of Florida Georgia Line's Tyler Hubbard. They challenged Liv with some chocolate chips.
And finally, Thomas Rhett's wife Lauren challenged their daughter Ada James using a big bowl of jelly beans.
Have you tried the 'Toddler Temptation Challenge' yet? If you have, please share the video with us in the comments!