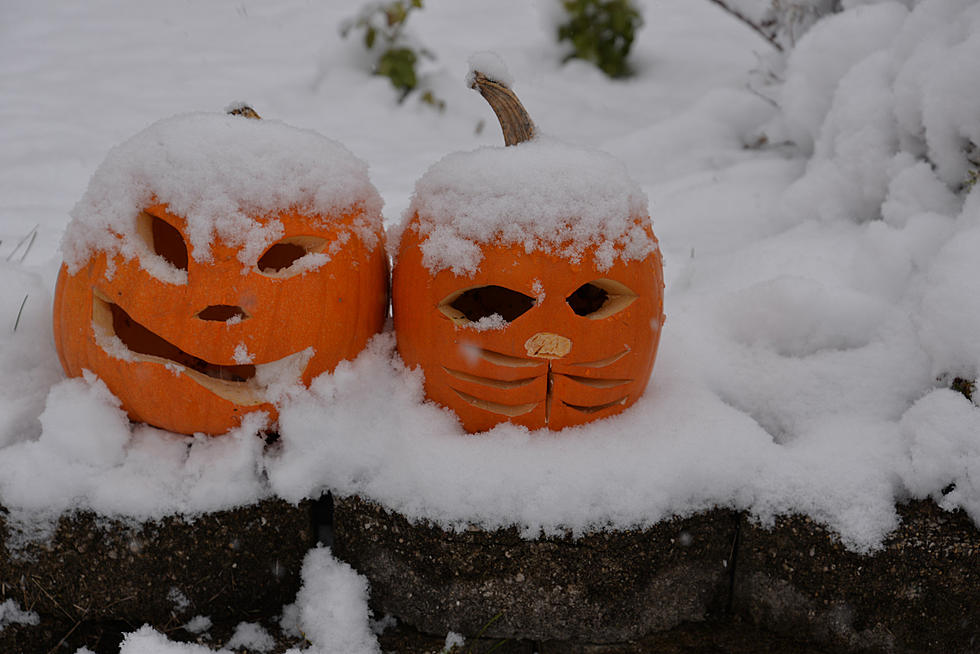 Weather Forecast for Halloween!
Tony Savino
Fear not -- unlike the photo with the snow-covered Jack O'Lanterns from 2019 -- no SNOW is in the forecast for this Halloween. Whew.
The National Weather Service in Des Moines has forecast this Halloween to be, well, NORMAL. It should be sunny with highs around 50* during the day, and the low temperature that night – as we welcome in the month of November – should be right around the freezing point of 32*. Again, quite normal.
The 'normal' high temperature on Halloween in Cedar Rapids is 54*. However, in 2020, All Hallows Eve was rather warm, with a high of 65* --- the warmest Halloween Day since 2016 when it reached 66*.
When I was a kid trick-or-treating in the 1980s, it felt like it rained (or snowed) EVERY HALLOWEEN --- and it nearly did. From 1981-1987 it rained on EVERY Halloween and eight of the 10 years that decade. More recently, it has only rained (or snowed) on Halloween just eight times in the past 30 years and, overall, 38% of all Halloweens since 1895 have featured some sort of precipitation.
The main point to take from all of this is that tell your kids to bundle up on Sunday evening as they collect their treats. Halloween isn't nearly as fun with frozen fingers and a runny nose! STAY WARM!
LOOK: How Halloween has changed in the past 100 years
SWEET: Here are the most popular Halloween candies